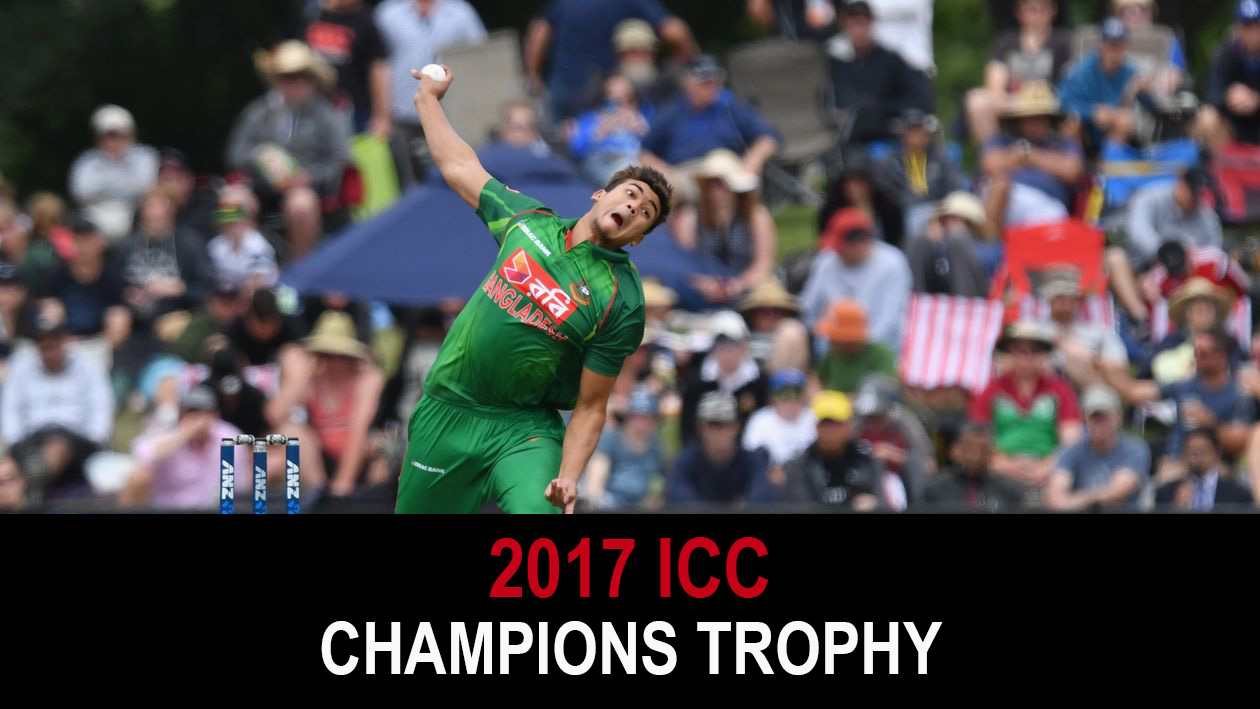 The ICC Champions Trophy is the 8th in its series, a One Day International cricket tournament. It is being held in England and Wales between 1 and 18 June 2017. The top eight teams in the ICC Championship as on September 2015 qualified for the tournament, for which they were divided into two groups.
Following the Ariana Grande concert attack in Manchester, it was reported that security around the tournament was increased before the start.
In a media release before the commencement of the tournament, the ICC stated that the tournament's broadcast would reach China, South Korea, Thailand and Indonesia for the first time.
While the West Indies failed to qualify this year, Bangladesh returned to the ICC Champions Trophy for the first time since 2006. England qualified for the ICC Champions Trophy 2017 automatically as host. England became the first team to qualify for the semi-finals. Pakistan won by 8 wickets yesterday. This was the first time that Pakistan had qualified for a final and it was their first in an ICC ODI competition since 1999.
It is fair to say that few people have expected a one-day tournament to produce three sub-continent semi-finalists.
India progressing from Group B it's certainly a surprise, especially when seeing them joined by Pakistan and Bangladesh in the knockout stages.
Bangladesh may have had some good fortune along the way via their no-result against Australia, but they cashed in with a sensational victory over New Zealand.
Pakistan's varied seam attack always keeps batsmen thinking, while England will be delighted at the way Mark Wood, Liam Plunkett and Adil Rashid have performed. Pakistan possess an attack capable of spiking England's guns.
From the Pakistan cricket team, you get an inspired spell of fast bowling, an outrageous catch, and a match-saving innings. They spring these surprises every now and then.
The other semi-final – which takes place on Thursday – features an even tougher favorite in India, and the temptation is to side with the remarkable underdog at extravagant prices. Bangladesh have frozen in the past against India, but they undoubtedly have the talent.
Get all the latest Betting and Sport News updates on your social media outlets. Find us on Facebook and Google+
Sign up at WagerWeb.ag