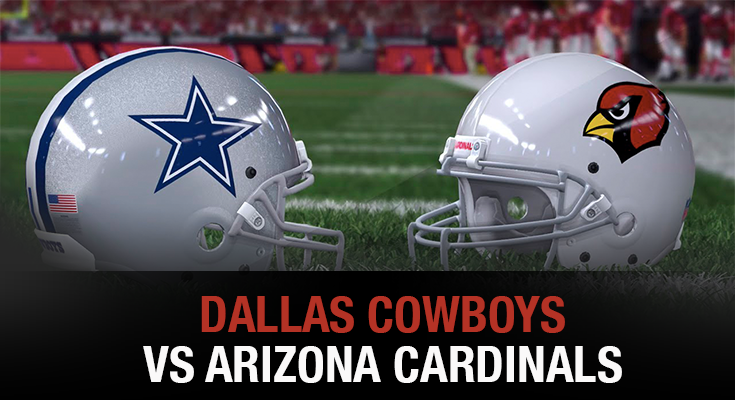 Last Thursday night, the Dallas Cowboys held off a last-minute Arizona Cardinals drive to earn a 20-18 win in the year's preseason opener. Coming from a two-touchdown deficit in Ohio. It was a really close football game, even though the Cantons didn't got to the 2017 Hall of Fame. Some stars played an important role in the game as Kellen Moore who threw 182 yards and a touchdown, the fullback Rod Smith who led all rushers with 64 yards on 18 carries and Sam Irwin-Hill with a 43-yard field goal with only 11 minutes remaining for the final score of the game.
Get all the latest Betting and Sport News updates on your social media outlets. Find us on both Facebook and Google+
      This is Dallas' third Hall of Fame game in which they win in the franchise history and third straight. Neither team suited up their full complement of stars. Dallas didn't played with Dak Prescott, Ezekiel Elliott or Dez Bryant, while Arizona was without David Johnson, Larry Fitzgerald and Carson Palmer. Has almost become permanent for the Hall of Fame Game to be lacking in elite talent.
From Online Sportsbook, Casino Betting, Sports Odds to Racebook Gambling, WagerWeb offers you the online gambling options.
      Teams barely scratched the surface of their training camp program, and it's likelier now that some injuries such as a hamstring issue would appear when guys are fully conditioned. Blaine Gabbert marched the ball through the field and made a touchdown for Arizona in the first two possessions before handing the ball to Ellington who rushed the score. The player, who signed a one year deal, was amazing in the game. He made 185 yards through the air on 11-of-14 passing. Momah was Arizona's head piece leading with 48 yards in three receptions. Unfortunately, the positive ceased for the Cardinals after the first two drives. Wile and Leone missed a field goal. Arizona just averaged 2.2 yards per carry. Rico Gathers hauled in Dallas' touchdown catch when Moore hit him from 26 yards. Brice Butler led the players with 78 yards in only two receptions.
Check WagerWeb and find the best online betting site.