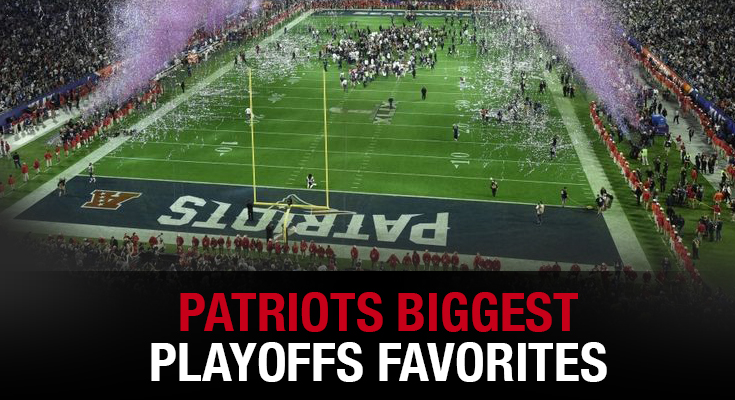 NFL playoffs kicked off and so has the betting action. As you monitor lines take into consideration that it is not the sport that is being determined by the line moves but the betting traffic. For example from the wild card weekend it is interesting to know that Las Vegas bettors had shown more interest in some of Saturday's college basketball action than they had in the Oakland Raiders leading up to Saturday's wild-card kickoffs.
The Raiders were the underdogs against the Houston Texans -4 on Saturday morning. Public and sophisticated bettors were siding with Houston. Texans ended up winning by 13 points. They pretty well covered the spread. As a matter of fact all four favorites won and covered the spread in the most-lopsided NFL wild-card weekend since 1981.
That's rarely an ideal scenario for Las Vegas sportsbooks, and it certainly wasn't this weekend as the Houston Texans, Seattle Seahawks, Pittsburgh Steelers and Green Bay Packers could be found on the bulk of parlay cards. Each favorite covered somewhat comfortably, and by the time Aaron Rodgers and the Packers got through disposing of the New York Giants on Sunday night, many books were looking at their most expensive weekend of the NFL season.
Now this is a very different scenario for the Texans that opened up as underdogs in the Divisional Round because The New England Patriots are the biggest playoff favorites since 1998.
Although the Patriots have defeated the Texans five straight times by a healthy 171-79 margin, quarterback Tom Brady said it's never easy going up against Houston's top-ranked defense.
Because the Patriots are the Patriots and the Texans are perceived to be all defense and zero offense, there wasn't much in the way of shock when the point spread for Saturday's AFC second-round game was unveiled over the weekend. The Patriots opened as 14.5-point favorites against the Houston Texans in Saturday's AFC divisional playoff game at Gillette Stadium.
The line quickly grew to New England -16 shortly after being posted Sunday afternoon, making it one of the four largest playoff point spreads in the past 40 seasons.
The dynamic 1998 Minnesota Vikings were 16-point favorites over the Arizona Cardinals in the divisional round of the playoffs. In the 1994 postseason, Steve Young's San Francisco 49ers were 17.5-point favorites over the Chicago Bears in the divisional round and then 18-point favorites over the San Diego Chargers in Super Bowl XXIX.
Going back further, the Baltimore Colts lost to Joe Namath's New York Jets as 18-point favorites in Super Bowl III.
In the past 40 postseasons, a team has been favored by more than 14 points only four times. This year's Patriots might surpass them all. New England was already up to a 17-point favorite Sunday night.
It's hard to blame anyone who believes coach Bill Belichick's team is worth the risk this week. The Patriots pummeled the Texans 27-0 in Week 3, with rookie quarterback Jacoby Brissett under center. Tom Brady is expected to be New England's starter Saturday. With the Patriots as the biggest playoff favorites make sure to join the betting action, sign up at WagerWeb.ag