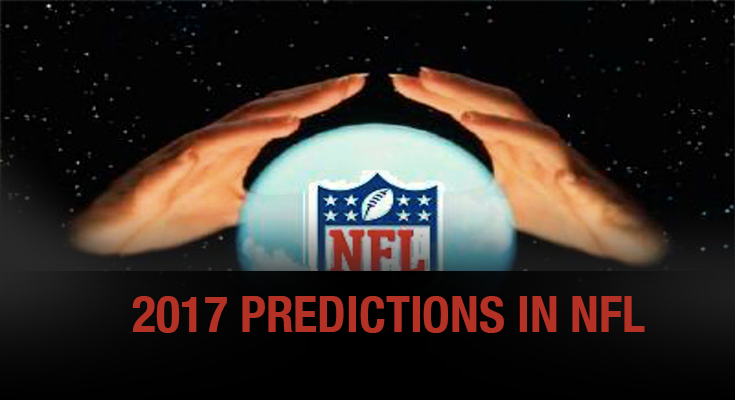 Predictions for the NFL are here. A consolidated team of NFL specialists voted for the impressive players of the coming season which starts next Thursday with Chiefs against the current champions. The coach of the year will be Mike Mularkey of Tennessee Titans who overcame a very bad start last season to locate themselves at a 8-4 record and was the second time the head coach finished above .500.  David Johnson will be the offensive player of the year with no hard questions. He recorded more than 100 yards in each of the first 15 games last season, found the red zone more than 20 times and picked up 879 yards on 80 catches. Cardinals head coach stated: "He's still too young to overuse. I want to have 30 touches out of him, if possible, because that's going to be a lot of offense. When he has his hands on the ball, either as a wide receiver, coming out of the backfield, in the slot, and running, that's a hell of a lot of potential offense for us."
Get all the latest Betting and Sport News updates on your social media outlets.
Defensive player of the year predicts that Joey Bosa will have a great season again. On 2016, he got an average of 10.5 sacks being the most by a rookie after Aldon Smith record in 2011. The offensive player of the year is for Christian McCaffrey who is about to have another chance of shine in NFL by being picked number 8 on 2017 draft. Myles Garrett from Cleveland Browns got the defensive rookie of the year prediction since he showed great skills, a fit body lean, power and speed during this 2017 preseason. Specialists are predicting that Aaron Rodgers will send the most touchdown passes. On the three last season he threw 109 touchdown passes. Most Rushing Yards prediction will be to Le`Veon Bell from Steelers who got 1268 rushing yards in 2016. Anthony Brown could be the player who gets the most receptions since finished with 106 catches last season. Specialists also affirmed that New England Patriots will be team with the best record on the next season. 2017 season is about to kick off.
Check WagerWeb and find the best online betting site.