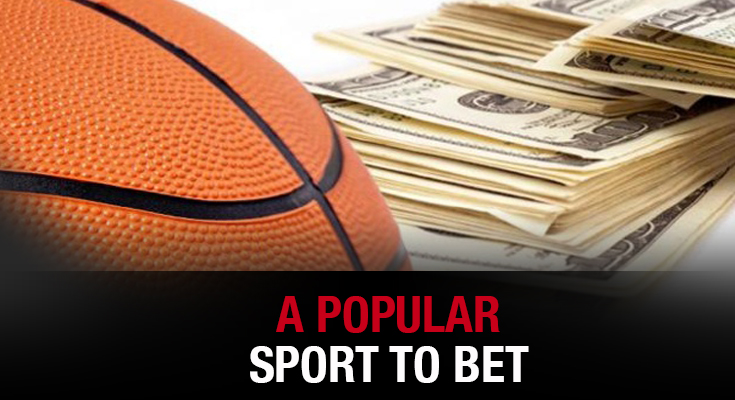 Everything is set for game 4 of the NBA Finals, as much as the cavaliers have come close they have not quite made it to win any of the previous three games. In terms of betting though, we don't necessarily care who wins the game but by how many points they win.
As one of the most popular sports to bet, sports bettors have been making money on basketball for years and show no signs of letting up anytime soon. While the sport itself is simple and the bets on the sports are also simple, the strategy can sometimes be a bit confusing knowing where to start. Ultimately, you will probably develop your own strategy to beat the books, but we can help by giving you some tips to get you headed in the right direction to "making some serious coin." It's our understanding that is how the cool kids say making money.
The best way to utilize these strategy suggestions is to use them as a guide for developing your complete betting strategy. While most of them are meant to be taken literally, it's important to remember that they are meant to be a piece of your overall strategy, not the entire strategy. These tips should work hand in hand with your own strategies and should help to direct the way your mind works to develop your strategy. Basically, don't let one tip below be the only way you pick your bets. Use them as pieces of a more comprehensive betting strategy based on your knowledge base.
Get all the latest Betting and Sport News updates on your social media outlets. Find us on Facebook and Google+
Paying attention to how a team makes most of their points can be important when looking at consistency. A team that relies heavily on 3-point baskets is great, but it's a lot easier to go cold on shooting 3-pointers than it is on posting up and driving to the basket.
Teams that focus more on points in the paint are going to be more reliable and are going to be less susceptible to cold streaks.
Keep this in mind when looking to pick game winners as well as if you are making bracket bets for the tournament in college basketball. The winning team in the NCAA tournament is almost never a team that makes most of their points from beyond the arc. Those teams are great to look at for upsets, but not for long-term consistency and deep runs.
Fatigue plays a huge role in the success of teams in basketball. Unlike sports like football, teams play a lot of games and their schedules vary, often with multiple games throughout the week. Take a look at how many games the team has played recently and if they're on a long road trip or something like that. If a team is playing their fourth game in five days, you can bet that they're going to be tired which means they'll be slower and less likely to perform well. Sign up at WagerWeb.ag