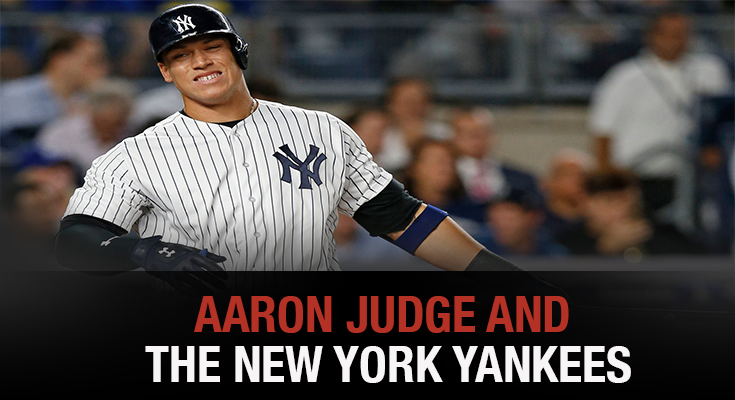 Lately, many people have been commenting about the relationship between the New York Yankees and their slugger Aaron Judge. The player had an incredible first half, but the second half has been full of struggles as injuries. Before getting to the team, the player hit .329 with 30 home runs and a 1.1139 OPS, incredible stats for the 25-year-old. Since his All-Star break, his stats lowered and lowered each time. His average when down a .182, only 8 home runs on the whole season and .707 of OPS. He had a stunning 49% rate, but now is almost 34%.
Get all the latest Betting and Sport News updates on your social media outlets.
Many fans and news reporters have been debating in the reason that made the player declined. One theory is that participating so young on the Home Run Derby throw him out of his regularity. He has been suffering of some injuries on his shoulder that took him out for some games. The last games he has been having troubles with his left shoulder. He told the press he wants to ice his body, because he has been suffering a lot and he thinks the body is all beat up. Boston is currently 2.5 games behind his biggest rival and first place, the Boston Red Sox. The good news is that they have a shot at October when they play in Bronx.
Check WagerWeb and find the best online betting site.
The problem is that at the same time, they are trying to built a team for the future. They are supporting young talents as Judge on the MLB roster. They considered Judge a great piece for the future and letting him go will be a mistake. The team explained the press that the player has been recovering well, and that he feels pretty good about his injuries. Many people think that overtaxing the star now or pushing him to the limit with his shoulder, would ruin the player and his career. A good idea would be to keep him a while on the bench.