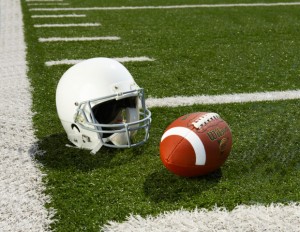 CONVENIENCE
Online sportsbook betting allows you to wager 24 hours a day, 7 days a week. Lines and odds are available early, and they're conveniently listed on your computer screen, a single click away.
MORE WAYS TO BET
Offshore sportsbook betting offers the basics like sides, totals, and parlays, but also teasers and thrilling big-game props; plus, gambling on the most talked about non-sports events.
Check WagerWeb and find the best online betting site!!!!
CASH BONUSES = FREE MONEY
Online sportsbook bettors receive initial deposit bonuses and redeposit bonuses. One online sportsbook offers 20% bonuses on both initial and reload deposits. That means if you open an account with $500, you get $100 free. Redeposit $1000 down the road, and get $200 free. Online sportsbook bonuses are like winning your first bet EVERYTIME!
BETTER LINES = MORE WINNERS
The more places you have to bet, the more chances you have at getting a better line. The average sports bettor unnecessarily loses thousands of dollars of wagers a year from betting poor lines. Every online sportsbook you add increases your chance at getting a better line – increasing your chance of not being the sucker who lays -3 instead of -2.5 on the Monday Night Football game. The square who limits his action to a single book unnecessarily loses 25 bets a year on average! Multiply your average bet times 25 and see the cash you could be gaining by simply adding more offshore sportsbooks to your wagering options.
From Online Sportsbook, Casino Betting, NFL Odds to Racebook Gambling, WagerWeb
CONFIDENCE ABOUT GETTING PAID
Years ago, Internet sportsbook betting was risky. A bettor didn't know much about the places he was sending his money, but now that has certainly changed. The top sportsbooks are legally licensed & regulated – some of the best are traded on stock exchanges.
There are typically two reasons why a bettor doesn't get paid: The bookie doesn't have the money, or doesn't care about getting a reputation as a stiffer. The best online sportsbooks are backed by much more cash and have a much more valuable reputation to protect than any local bookmaker – which means your money is safer. The top online sportsbooks offer free instant payouts 24 hours a day, 7 days a week.
GETTING STARTED IS SIMPLE & SAFE
You can get started with Internet sportsbook betting in a matter of minutes. The sign-up process is quick and simple, and with the best online sportsbooks, your personal information is confidential & safe. Many sportsbooks claim to take credit cards, but for most successful processing is rare.
Nothing you do will add more to your sports betting success than adding a healthy number of the best online sportsbooks to your betting options.
Source -( pregame.com)
Get all the latest Betting and Sport News updates on your social media outlets. Find us on both Facebook and Google+!