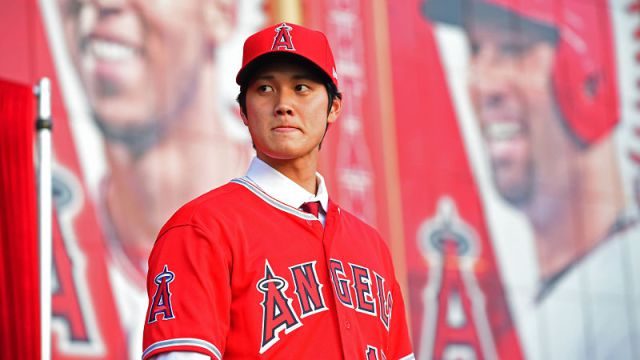 Shohei Ohtani will be placed on the disabled list with a grade 2 sprain of his right (pitching) ulnar collateral ligament, the Angels announced Friday.
He underwent a platelet-rich plasma and stem cell injection as a form of treatment Thursday and will be re-evaluated in three weeks, according to the team.
Ohtani, 23, was removed from his most recent mound start with what manager Mike Scioscia described afterward as a blister problem, however Friday's news appears far worse for the double-threat rookie sensation.
Ohtani has had UCL issues for the better part of the last two years. He was discovered to have the problem when he signed with the Angels but missed a good portion of his final season in Japan with an elbow problem.
The injury not only removes him from the Angels rotation, but also takes his bat out of the Angels lineup as a DH. He is hitting .289/.372/.535 with six homers and 20 RBIs.
Get all the latest Betting and Sport News updates on your social media outlets
General manager Billy Eppler said Ohtani complained of stiffness in his elbow after he got his blister drained Wednesday, prompting the Angels to order an MRI exam that revealed the sprain. Yahoo! Sports reported in December that Ohtani had received a PRP injection in October to heal a Grade 1 sprain, which is considered the least severe of UCL injuries. The procedure was disclosed in the medical report that was distributed to all 30 MLB clubs prior to the courtship of the two-way phenom.
Eppler said Ohtani made no mention of elbow discomfort before Wednesday. Garrett Richards, Andrew Heaney and JC Ramirez also received stem-cell injections in an attempt to repair damaged UCLs in their throwing elbows, though all but Richards eventually succumbed to Tommy John surgery.
Eppler said Ohtani would have "probably" been able to play through the UCL injury if he were exclusively a designated hitter, but the Angels didn't want to put him at further risk by having him continue to bat as he recovers.
Check WagerWeb and find the best online betting site.