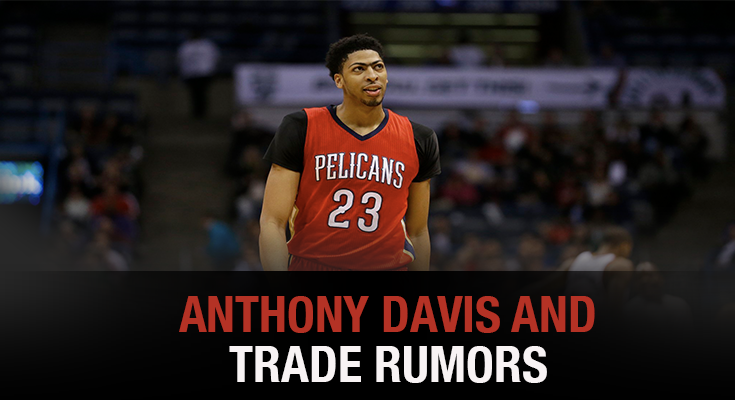 Last Tuesday, Anthony Davis talked to the media and stated that he doesn`t follow media or any rumor about him. So curious that in the last weeks, many players have stated the same. Will the be truth? Anyways, he stated: "I understand it's a business, but if I don't hear anything from Dell or my agent, I don't pay attention to it" He also addressed to some rumors linking him with the Boston Celtics and how he found out they weren't true.
Get all the latest Betting and Sport News updates on your social media outlets. Find us on both Facebook and Google+
      The report was made by a corresponsal from The Vertical who wrote that the Celtics would like to get Davis from the Pelicans. "Would like" sounds more like a wish that a real fact.  In fact, the writer said, the Pelicans are curious to know what Davis and DeMarcus are capable of doing in a full season together. Davis signed a contract that will increase on each season. For 2017-2018 his pocket will get $23.8 millions and it will increase to an overwhelming $28.75 millions for seasons 2020 to 2021. Good strategy for the Pelicans as the NBA salary cap continues to rise each year.
From Online Sportsbook, Casino Betting, Sports Odds to Racebook Gambling, WagerWeb offers you the online gambling options.
       The 24-year-old superstar is probably one of the stars we will see next season and for sure will give the team a breath in reaching another star. This dynamic duo helped the team finished in a good position last season and watching this two players together will be luxury only a few can have. Definitely, Davis is the suitable piece if they are willing to build a great team with a great rotation.
Check WagerWeb and find the best online betting site.