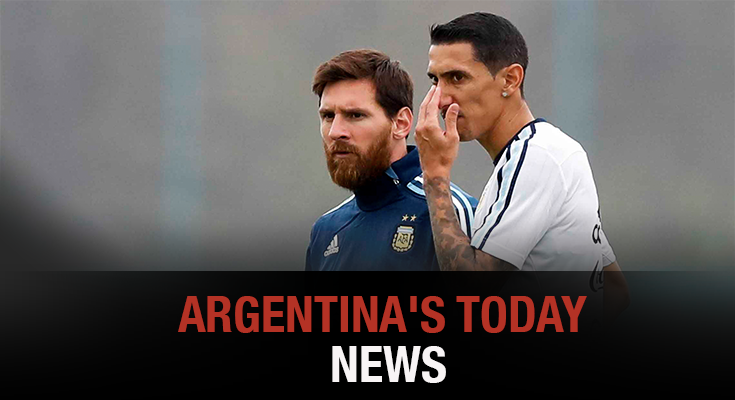 Argentina is desperately looking for the winning over Uruguay this coming Thursday when they play in Montevideo with the only consignment of earning the three points and consolidate the qualification for World Cup Russia 2018. At this time, will be the first game of Jorge Sampaoli as coach with a few interesting changes. Gonzalo Higuain, a player who don`t deserve any respect for his last plays missing fatal chances of goal in Brazil, America`s Cup in 2015 and 2016 against Chile was out of the announcement. Instead, Mauro Icardi was called in and could be a good augury of all the goals missed by Higuain in the past. Dybala was called too instead of Sergio Aguero who`s performance has dropped in the last years and it is very possible to be in the official lineup. Dybala´s has an outstanding performance at Juventus. The offensive line looks powerful because they have to win yes or yes. It`s a general mission not Messi´s individual mission and everybody knows that, however, Messi has scored a few times already against Uruguay so it´s the A card. Uruguay in the other hand, will recover Suarez who is now confirmed that will be on the start of the game. His knee is ready to go.
Check WagerWeb and find the best online betting site.
In other news and taking advantage of the closing market in Europe and specially related to two players of the Argentina National Team. Looks that Barcelona is a heavy pursue for Di Maria or Dybala. Sounds more like a Messi`s willing than a usual soccer transaction. Also, Juan Foyth will be part of Tottenham Spurs next season after closing the deal this Wednesday. He was playing with Estudiantes de la Plata and has been announced in the under 20 team. Another Argentinean that will go to Europe is Alario who got signed by the Bayern Leverkusen after several comes and goes from his ex team River Plate.
Get all the latest Betting and Sport News updates on your social media outlets. Find us on both Facebook and Google+