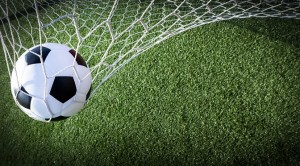 Check WagerWeb and find the best online betting site!!!!
Sport betting is becoming an emerging online Business and Soccer is the King of all Sports around the World, soccer carries the largest fan base in the World of Sports.
More games each day are being televised live, in otherwords more games are offered for live betting than any other sport!
From Online Sportsbook, Casino Betting, Racebook Gambling, WagerWeb offers you the online gambling options
Soccer is becoming a fast growing online sports investment and is growing day by day, you can invest in soccer without risking high and still enjoy the game.
Live Soccer Rules at WagerWeb
General Soccer Rules
All odds are subject to fluctuation and, unless specified otherwise, the odds are based on the result at 'full-time' (the terms 'regular time', 'full-time', '90 minutes play' and 'normal time' are all used to denote the period of play which includes injury time but not scheduled extra time, penalty shootout, etc.).
When live betting is available, there is generally a delay in satellite transmission, therefore we reserve the right to settle any bet placed within the five second period after a goal has been scored or a penalty awarded, with revised odds that reflect the state of play when the bet was made; or void the bet if the market has already been determined.
All markets (except halftime, first half markets, extra time and penalty shootout) are considered for regulation time only (90 minutes of regulation plus injury time).
Markets do not include overtime unless otherwise stated.
If a match is interrupted and continued within 48 hours after the initial kick-off, all open bets will be settled with the final result. Otherwise all undecided bets are considered as voided.
Markets are based on the result at the end of a scheduled 90 minutes of play unless otherwise stated. This includes any added injury or stoppage time but does not include extra-time or penalty shootout.
 Check all the Live Soccer Rules here
Get all the latest Betting and Sport News updates on your social media outlets. Find us on both Facebook and Google+!