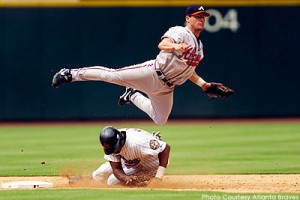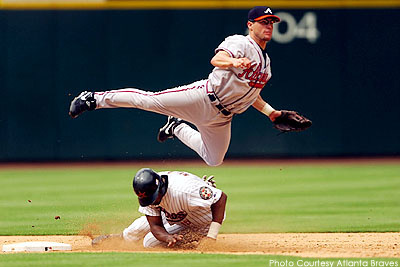 A teaser is a parlay bet that uses modified point spreads. In football, the most common modification is six points. So let's say this week there are three bets you like: Jets -7.5, Raiders +1.5, and Bills +5.5. Rather than betting these straight or in a parlay, you could make a three team six point teaser bet of Jets -1.5, Raiders +7.5, Bills +11.5. To win the bet, you'll need all three teams to cover. At most online betting sites, a winning three teamer pays 1.8 to 1.
Check WagerWeb and find the best online betting site.
Standard Teaser Odds
Teaser odds vary from site to site. When betting six point football teasers, you want to find 2 teams -110 or better, 3 teams +180 or better, 4 teams +300 or better.
5Dimes.eu is worth mentioning as well, as they have industry leading odds with 2 team six point teasers at +100. The catch however is 5Dimes often shades lines in such a way that it is hard to find good value teasing. What I mean by this is that if every site has Jets -8.5 / Redskins +8.5, 5Dimes might have the line listed as Jets -9.5 +105 / Redskins +9.5 -125. The pricing +105, -125 etc. has no relevance to teasers, because you can tease either side six points and get the same payout as when both sides are -110. The reason 5Dimes lists the line this way is teasing +8.5 to +15.5, doesn't have as much value as teasing -8.5 to -2.5 for reasons we'll cover later in this article. When you get deeper into advanced teaser strategy, 5Dimes is a great out to have; but as a beginner, just know that +100 on two team six point teasers can be deceiving.
From Online Sportsbook, Casino Betting, NFL Odds to Racebook Gambling, WagerWeb offers you the online gambling options
Teaser Rules for Pushes
The rules for pushes are generally the same at each site. If a leg in a teaser pushes while any other leg is a loss, the teaser bet is graded a loss. A push and all wins reduce the same as they would in a parlay. For example, a three team teaser with the results: push/win/win is paid as a two team teaser. In the case where there are no losses, but only a single win, bets are refunded (example: 2 Teamer with push/win = no action and bets are refunded).
An Intro to Advanced Teaser Strategy
As we mentioned, a teaser bet is a parlay using a modified point spread. In order to analyze teasers strategically, we need to break the bet down to the point where we understand what odds we are paying per leg. If this is at all confusing, don't worry, it should make sense momentarily.
Let's start with 2 team 6 point (-110) teasers. As you might already know, to break even at -110 you need to win 52.38% of your bets. The formula used to calculate this is risk divided by return, where return equals stake plus win. For example, a bettor risks $110 to win $100, the return is $210, so the math here is $110 risk/$210 return=0.5238 which is 52.38%. This is how often "both" legs of a teaser must win for the bet to be break even. In order to do any sort of statistical analysis of teasers, we need to ask ourselves "how often must each leg individually win to achieve a 52.38% win rate?" To calculate this, what we need to know is what number times itself equals 0.5238. Using a square root calculator, we find 0.7237 x 0.7237 = 0.5238. This means that each individual leg must win 72.37% of the time on average for the teaser bet to have neutral (break even) expectation. To keep from getting math intensive, I'll simplify things and tell you to Google search "Moneyline Converter", plug in 72.37%, and see in American odds format that this equates to a moneyline of -262.
We've now deciphered a two team six point teaser at -110. What we have is a two team parlay at -262 per team. The bookmaker sold us six points and charged us 152 cents (from the standard -110) for those points.
This same math can be used on other teasers as well. To run through one more example, we'll look at a three team teaser at +180. A bet at these odds is $100 to win $180, so a winning bet returns $280 (our $100 stake plus $180 win). Using the break even formula of risk divided by return, we get 100/280=0.35714. This teaser has three teams, so we need to know which number times itself three times equals 0.35714. Here we use a cube root calculator to determine that the answer is 0.7095 x 0.7095 x 0.7095. So in a three team six point teaser, each leg must win 70.95% of the time to break even. We plug that into a moneyline converter and get -244.
We've now deciphered that a three team six point teaser at +180 is a three team parlay at -244 per team. The bookmaker sold us six points and charged us 134 cents (from the standard -110) for those points.
After running this math on several options, I get the following odds for how often individual legs must win for the given teaser to break even:
2 team -110 = 72.37% / 2 team +100 = 70.71% / 2 team -105 = 71.57%
3 team +180 = 70.95%
4 Team +300 = 70.71%
5 team +450 71.11% / 5 team +500=69.88%
6 team +600 = 72.30% / 6 team +700 = 70.71%
The four to six team options have a higher variance, and it's not often we'll find that many teams in a given week worth teasing. So, in comparing the other options, you can see that 3 teamers at +180 offers us the best value, unless we can find a site offering 2 teamers at +100.
The Golden Key to Teaser Betting
We now know that when betting three team teasers at +180, we need each team to win 70.95% of the time. To determine if it was better to bet straight against the spread or in a teaser, let's compare. If we bet straight at a reduced juice sportsbook such at 5dimes, we'd pay -105. To calculate our required break even rate at -105, we use the risk divided by return formula again. A $105 bet returns $205 (our $105 stake plus $100 win), so the math is 105/205=0.5122, which is 51.22%. The difference between the 70.95% break even rate in a teaser and the 51.22% betting straight with reduced juice is 19.73%.
Now, if you're a savvy bettor familiar with teasers, a light bulb might have just turned on in your head. If not, don't worry, you're likely overwhelmed and need more time to adjust. To determine if a teaser is a better option than a straight bet, we need to know if those six additional points increases the win probability by 19.73% or not.
The truth of the matter is that most teasers are sucker bets, because very few times will six points increase your win probability by 19.73%. To do this, you need to cross key numbers. In the NFL, the most common margins of victory in order are 3, 7, 10, 6, 14, 4, 1, 17, 13 and 2. This is why basic strategy teasers have historically been +EV.
Get all the latest Betting and Sport News updates on your social media outlets. Find us on both Facebook and Google+!