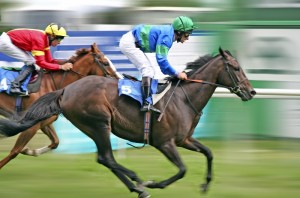 ACROSS THE BOARD:
Definition: A bet on a horse to win, place and show. If the horse wins, the player collects three ways; if second, two ways; and if third, one way, losing the win and place bets.
Also Known As: win, place, and show
Examples: I would like to bet $2 across the board on number four.
Check WagerWeb and find the best online betting site.
BOXED BET:
Definition: Betting all possible combinations in a multi-horse wager such as exacta or trifecta. Boxing costs more but will cover the horses finishing in any order.
Examples: I would like a boxed exacta of 1 and 4.
BREAKAGE:
Definition: In pari-mutuel payoffs which are rounded out to a nickel or dime, those pennies that are left over. Breakage is generally split between the track and state and, in some cases, breeding or other funds, in varying proportions.
From Online Sportsbook, Casino Betting, NFL Odds to Racebook Gambling, WagerWeb offers you the online gambling options
BRIDGE JUMPER
Definition: A person who bets an unusually large sum on a single horse, like $100,000 to show. Refers to the fact that if they lose they may be jumping off the nearest bridge. You can make this work in your favor if you think the horse that has been bridge jumped will finish out of the money since that will result in huge pay-offs on the other horses.
DAILY DOUBLE:
Definition: Type of wager calling for the selection of winners of two consecutive races, usually the first and second or the last two races.
Examples: I would like a $2 daily double with 6 and 10.
Get all the latest Betting and Sport News updates on your social media outlets. Find us on both Facebook and Google+!