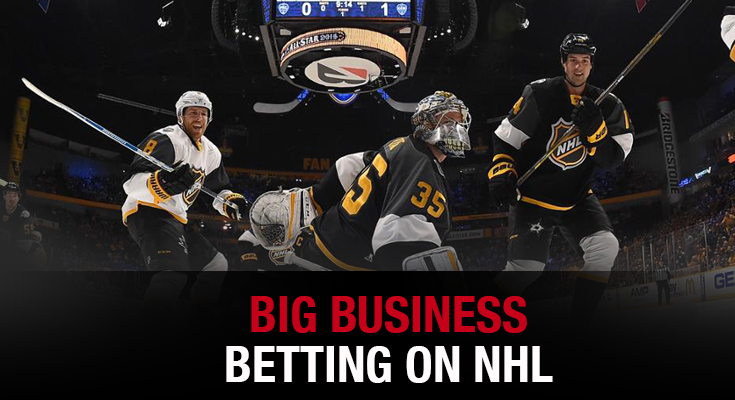 Hockey not only is it a popular spectator sport, but hockey also brings in a lot of money via gambling. Betting on hockey is big business, and despite the simplicity of the game overall, there's actually a lot to bet on between the lines. A lot of the betting action that is seen globally originates in the US. Therefore the legal aspect of betting on NHL is relevant to the US hockey fans.
The first thing you as a bettors should know is that by betting on hockey you will not be breaking any federal laws as long as the site you bet at is located offshore and in a jurisdiction that has already legalized online gambling. There are legal options for US sports fans to place bets on the NHL hockey games, teams and players.
Compared to the other major sports things are not as bright. Despite recently signing television contracts with networks like Rogers (Canada) and NBC (United States), the NHL does not enjoy the same level of exposure as leagues like the NFL or NBA. This, as well as other factors, contributes to the NHL being the least bet-on of the four major American sports.
Get all the latest Betting and Sport News updates on your social media outlets. Find us on Facebook and Google+
Nevada Gaming Commission data illustrates that over the 12-month period ending in April 2016, the last month of the NHL regular season, approximately $1.8 billion was bet on football, $1.4 billion bet on basketball, $931 million bet on baseball, $306 million bet on horse racing, and $336 million bet on "other" sports.
The NHL's share of the four sports leagues' betting handles is notably higher than 3 to 4 percent. The $1.8 billion football and $1.4 billion basketball figures compose both professional and college betting handles for those sports.
The NHL should consider legalizing gambling as a way to increase interest and viewership in their sport. For example the NBA wants gambling to become part of their game, or so it would seem, while hockey stays mum on the topic. There's no doubt legalized sports gambling will come to all the states as each sport eventually legalizes it.
Some cities have made some progress in terms of gambling although some of it is a big paradox. In Chicago, you cannot bet legally on any of the pro sports, but you can drop thousands on blackjack or other games of chance in a casino!
Last year NHL commissioner Gary Bettman. Said in an interview:
'Professional hockey games don't lend themselves to gambling like other sports' games do. And the NHL's new Las Vegas franchise will succeed because of strong support from the local community instead of relying on casino-going tourists.
Regardless, it would appear NHL betting constitutes around $100 million dollars. With this market there is a lot of opportunities to win big, betting on NHL. Sign up at WagerWeb.ag