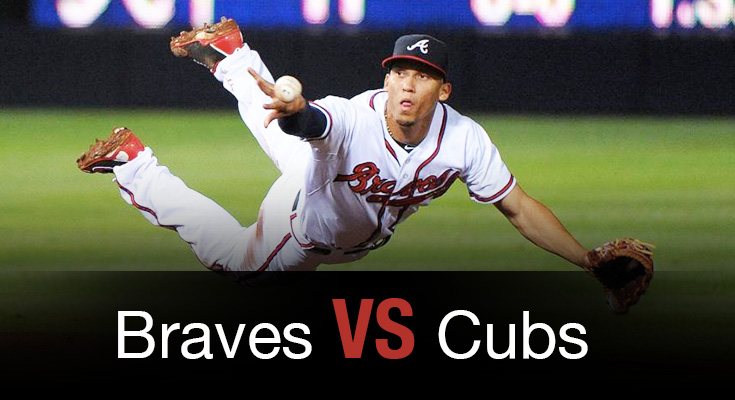 Coming up Thursday from historic Wrigley Field, the Atlanta Braves and the Chicago Cubs will be playing a one-off MLB game before moving on to their respective weekend series.
The Braves just finished a set against the Phillies. Atlanta dropped the first two games, and on Wednesday the Braves dropped a 4-3 outcome.
As for Chicago, they're coming off a set against the Reds this week. The two teams split the first pair of games, then on Wednesday Chicago lost 5-3.
Get in the action, anywhere, anytime! Check our Live Betting Options!
Atlanta will be giving right-hander Lucas Harrell a go on Thursday. In his season debut Saturday, Harrell pitched well on three hits and one earned in six innings. It was Harrell's first appearance pitching in the majors since 2014.
By now we all know the big names on the Atlanta batting order. Freddie Freeman has hit 91 times to lead the team, alongside 40 runs, 14 homers and 32 RBI. Nick Markakis has a team-high 43 RBI with 81 hits and 32 runs. Adonis Garcia has put up 56 hits with 20 runs and 24 RBI this year. Garcia recorded three hits and two RBI on Wednesday.
Support your Team! Start betting now!
On the other side, we'll be seeing right-hander Jason Hammel. In his 16 starts and 7-5 record this year, Hammel has put up a 3.45 ERA with a 1.15 ERA in 91.1 innings. Hammel was beat up for a career-high 10 runs on Friday in a loss to the Mets (four innings; nine hits).
Thankfully, Chicago has plenty of firepower at the plate. Kris Bryant heads the charge on 88 hits with 68 runs, 25 homers and 64 RBI. Ben Zobrist has put up 83 hits, 56 runs and 44 RBI. Zobrist bagged a solo homer on Wednesday. Anthony Rizzo holds 82 hits, 50 runs, 20 homers and 61 RBI so far.
The Braves are 17-35 in their last 52 Thursday games, and 5-14 in their last 19 against the National League Central. Atlanta is also 42-88 in their last 130 overall and 21-54 in their last 75 road games.
Meanwhile, the Cubs are 13-4 in their last 17 Thursday games, and 36-15 in their last 51 game ones of a series. Chicago is also 5-1 in Hammel's last six home starts, but 0-5 in Hammel's last five starts.
This one's tough, but with a struggling Hammel on the mound I'm going out on the proverbial limb and picking the Braves to win.
Get all the latest MLB News and updates on your social media outlets.
Find us on both Facebook and Google+!
Originally posted at :sportchatplace.com