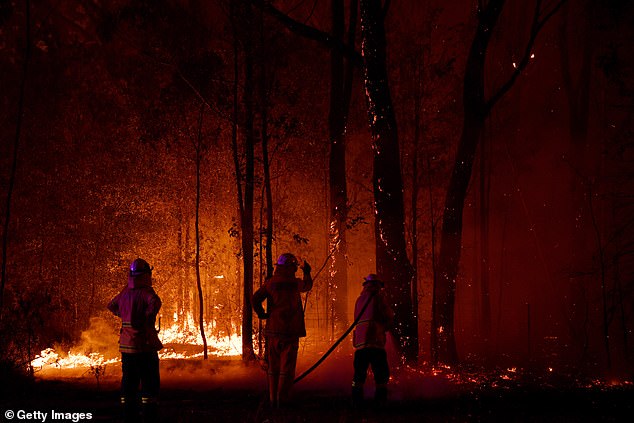 The bushfires still hold the whole of Australia in suspense. At the weekend, a new heat wave threatens to intensify the fires. Temperatures beyond the 40-degree mark and strong winds are expected on Saturday.
Even the tennis tour is not spared the effects of this natural disaster. While donations for the victims of the bush fires were collected as part of the ATP Cup, the Challenger tournament in Canberra even had to be postponed due to the poor air quality and the continuing bush fires.
The new venue is now Bendigo, a city in the state of Victoria. "Over the next few days, it would have been very unlikely that matches would take place. Because the conditions are too unpredictable, we decided to reschedule the event as early as possible," said the Australian Tennis Association.
In addition to the men's Challenger tournament, an ITF futures event for women should have taken place in Canberra next week – but nothing will come of it either. The health of everyone involved is simply a priority, according to the Australian Tennis Association.
Get all the latest Betting and Sport News updates on your social media outlets.
Tennis ACT chief executive Kim Kachel said Friday that the decision to move the tournament to Bendigo was made after consultation with the local authorities.
"The health of players, fans, volunteers, staff and stakeholders is our biggest priority at all times," Kachel said. "Unfortunately, the best advice from the weather and fire experts is that the conditions over the next few days mean it is unlikely there would be any play.
With conditions too unpredictable the decision was made to relocate at the earliest available opportunity." Bendigo is about 370 miles east of Canberra and in an area of Victoria, which is not badly affected by bushfires.
Check WagerWeb and find the best online betting site.