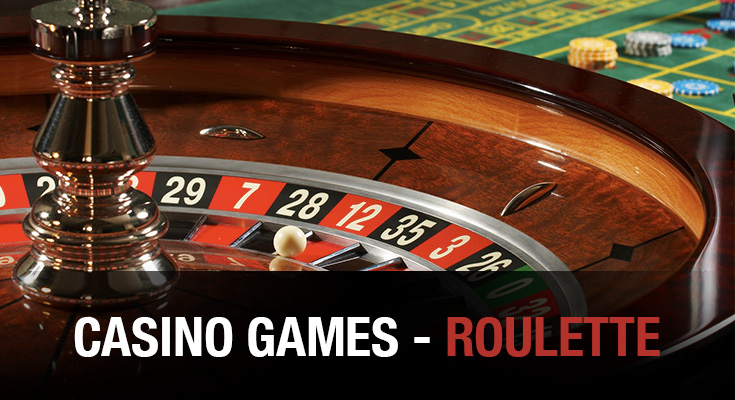 The Casino Games can be so much fun, playing casino games can be entertaining and thrilling. You can visit a casino, not only to gamble, but also to enjoy the games given there.
One of the most popular casino games is the Roulette. In roulette, the player places his chips on the table where they would like to wager.
Roulette is a casino game named after the French word meaning little wheel. In the game, players may choose to place bets on either a single number or a range of numbers, the colors red or black, or whether the number is odd or even.
To determine the winning number and color, a croupier spins a wheel in one direction, then spins a ball in the opposite direction around a tilted circular track running around the circumference of the wheel. The ball eventually loses momentum and falls onto the wheel and into one of 37 (in French/European roulette) or 38 (in American roulette) colored and numbered pockets on the wheel.
Get in the action, anywhere, anytime! Check our Live Betting Options!
The roulette table consists of number 0-36 and 00 and then has additional betting for even-odd, red-black, low 18-high 18, low/middle/high 12, and for the first/second/third columns.
A player may also place their bet between 2, 3, 4, or 5 numbers and may cross bet between the additional betting areas. The dealer will signal no more bets.
The dealer will spin the roulette wheel in a clockwise direction then roll a ball in a counter-clockwise direction.
The ball lands in a numbered slot on the wheel. All bets that correspond with the number win.
Ready to Win! Start betting now!
The pockets of the roulette wheel are numbered from 0 to 36.
In number ranges from 1 to 10 and 19 to 28, odd numbers are red and even are black. In ranges from 11 to 18 and 29 to 36, odd numbers are black and even are red.
There is a green pocket numbered 0 (zero). In American roulette, there is a second green pocket marked 00. Pocket number order on the roulette wheel adheres to the following clockwise sequence in most casinos:
Single-zero wheel
0-32-15-19-4-21-2-25-17-34-6-27-13-36-11-30-8-23-10-5-24-16-33-1-20-14-31-9-22-18-29-7-28-12-35-3-26
Double-zero wheel
0-28-9-26-30-11-7-20-32-17-5-22-34-15-3-24-36-13-1-00-27-10-25-29-12-8-19-31-18-6-21-33-16-4-23-35-14-2
Roulette table
The cloth covered betting area on a roulette table is known as the layout. The layout is either single zero or double zero. The European style layout has a single zero, and the American style layout is usually a double zero. The American style roulette table with a wheel at one end is now used in most casinos. The French style table with a wheel in the centre and a layout on either side is rarely found outside of Monte Carlo
Stay tuned to our blog and learn how to play Online Poker at WagerWeb.