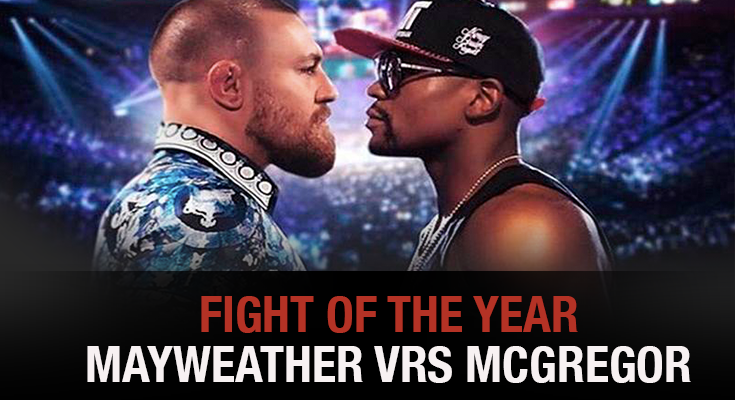 The 26 of August at the T-Mobile Arena in Las Vegas, the most important fight of the year will take place: Mayweather vs McGregor. The fight was confirmed last Wednesday when McGregor tweeted "THE FIGHT IS ON" and Mayweather posted a video to his Instagram page with the caption "It's official." Social networks started getting heated with racist discussions, trash talk between both fighters and worldwide bets. "God don't make mistakes and God only made one thing perfect and that's my boxing record." said Mayweather to the news talking about his 49-0 record.
From Online Sportsbook, Casino Betting, Sports Odds to Racebook Gambling, WagerWeb offers you the online gambling options.
The records put Mayweather as the winner of this fight. From his 49 victories, 26 are by knockouts becoming one of the finest records of Boxing. Considered by ESPN as one of the best boxer in the last 25 years. On the other side, McGregor keeps a record of 21-3 and has hold two weight divisions titles simultaneously. The last time he boxed competitively was at his 16 years of age, crowned as the All- Ireland champion. Never been knocked, has only one lost by submission. The fight will follow boxing rules and not a mix between both sports, which gives eventually some leverage to Mayweather.
Get all the latest Betting and Sport News updates on your social media outlets. Find us on both Facebook and Google+
Bookmakers around the world marked Mayweather as the winner of the bets since is being recognized as one of the best defensive athletes. For sure, McGregor will need to work an extra mile considering that the Irishman has never been involved in a boxing match. However, is the big chance to overcome the history as the only athlete in the world who has beat Mayweather. The fight will be one of the most valuables fights of all-times, with an estimated net cash of $475 millions, considered an unprecedented event.
Check WagerWeb and find the best online betting site.