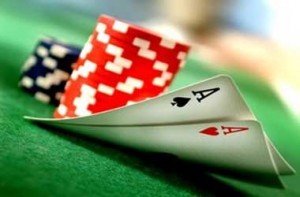 During tournament play, you eventually are going to find yourself in a situation where you are short stacked. This means you are running out of chips and, because you are in a tournament, you likely are not able to buy yourself back in. Due to this, you need to find a way to improve upon your chip count and try to make a comeback. While this is never guaranteed, there are several different things you can to do improve your odds.
From Sportsbook, Online Gambling, Racebook Gambling, WagerWeb offers you the best online gambling options, check it now!
What is Going On
When you see your stack is getting low you need to investigate the situation. First, compare how many chips you have to the rest of the people on the table. Now, compare the size of your chip stack with that of the blinds. You want to look at what the average stack is on the table and also count how many hands you can partake in before you just bleed yourself dry. In general, you are short stacked when you only have somewhere between 10 and 20 big blinds worth of chips. When you fall below 10, you need to either fold immediately or go all in. There is no calling or raising. It is all all in or nothing immediately.
Make it Count
In general, the fewer chips you have the more expensive it becomes. With every bet, call and raise, your chips are going to become smaller and smaller in size. You basically need to look for opportunities to go all in. While you do not want to just toss all of your chips in on a random hand, you need to move forward with your all in when you have somewhere between 15 and 20 times the blind. This way, some of the players might feel threatened and unless they have an exceptional hand, they are going to fold.
You Just Can't Wait
As you see your chips start to dwindle, you are no longer able to wait for a premium pair to be tossed your way. Essentially, you need to push if you have anything, ranging from a pocket pair (even if it is a small one) or anything with an ace. Essentially, anything that might result in a victory you need to move on. If you have noticed many of the players at your table are playing tight, you can actually move forward with your hand and they are less likely to continue to bid, unless they have a solid hand. With such a small hand, there really isn't anything you can do about it, so you need to take your chances.
Forget About Protecting
Too many people try to protect their chips, folding every single time unless they have the best possible hand. However, this is not going to do you any good. It reduces your ability to make any sort of bet worth wild, so even if you eventually land an amazing hand, you are not going to win much as you couldn't bet much.
Get all the latest Betting and Sport News updates on your social media outlets. Find us on both Facebook and Google+!