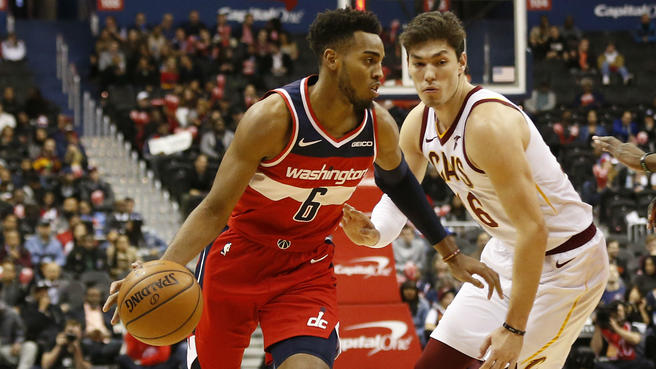 When players report early to build chemistry with their teammates ahead of training camp, it is usually a good thing. For the Wizards this summer, it has led to an unfortunate string of bad injury luck.
First Isaiah Thomas tore a ligament in his left thumb, on his shooting hand, and required surgery that will keep him out of all of the preseason and likely the start of the regular season as well. Now, as the Wizards announced on Tuesday, Troy Brown Jr. is dealing with a left calf strain. His timeline is four weeks.
That will put the start of the regular season in jeopardy for Brown as well.
The news broke four weeks and one day before the Wizards' first game, on Oct. 23 at the Dallas Mavericks. These injuries are on top of forward C.J. Miles' foot surgery in July. He was at a Mystics' playoff game last week still in a walking boot, which is not a great sign for his availability in training camp, which begins Tuesday. When he had the surgery on July 25, the Wizards said he would be re-evaluated in six weeks. It has now been two months.
Get all the latest Betting and Sport News updates on your social media outlets.
Thomas, Brown, and Miles are three rotation players. The Wizards are also missing John Wall, who remains sidelined as he rehabs from a ruptured Achilles. The injuries are piling up and they haven't even held their media day.
Brown's injury is extra pertinent because he figures to be in the same position mix as Miles. If you are filling out a starting lineup for the Wizards, those are probably your two best choices at small forward. And the Wizards don't exactly have a lot of depth behind them.
Up next could be Justin Anderson, who is a roster-fringe journeyman at this point. Second-round pick Admiral Schofield is probably not ready for important minutes. First-round pick Rui Hachimura seems more suited to play the four. And Jordan McRae seems to be a better fit at guard.
Check WagerWeb and find the best online betting site.