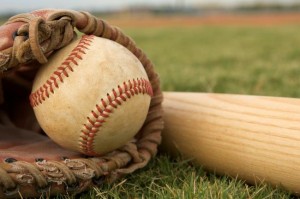 A parlay is simply a combo bet where, rather than betting several teams individually, you group them into a single wager. Using this option, the payout is greater and the risk is less, but you need all teams selected to win.
To give an example, say you're interested this week in betting Jets -4, Patriots +3, Dolphins +2.5 and Colts -7. If your bankroll is limited to just $100, using straight wagers you'd make four separate bets of $25 to win $22.73. If you we're feeling both lucky and in the mood to gamble, you might instead bet them all together as a four team parlay. Under the parlay option, the stakes would be $100 to win at least $1,000. To win, you'll need to go 4-0; if one or more games push while all others win, the payout is reduced, and with any other outcome, the bet is a loss.
Parlay bets can be very tempting as they can offer some big payouts.
Check WagerWeb and find the best online betting site!!!!
Are Parlays Sucker Bets?
There is a general misconception in sports betting that all parlays are sucker bets. This is simply because most sports bettors are not familiar with how they work, or how to bet them properly. In this article, I'll address parlay betting strategies, but first let's look at parlay odds and how they are calculated.
The parlay odds at most Las Vegas sportsbooks are:
2 teams 2.6 to 1
3 teams 6-1
4 teams 10-1
5 teams 20-1
6 teams 40-1
7 teams 80-1
8 teams 150-1
Online the odds are similar.What's important to note is that these are fixed odds based on a 50/50 wagering proposition. If a spread is listed at Home Team -7 / Road Team +7 this is 50/50 proposition. If, instead, the spread was Home Team -7 -105 / Road Team +7 -115, this is no longer a 50/50 proposition, and the payout will be calculated using a method bookmakers refer to as "true odds". I'll cover that later in this article, but first let's take a moment to understand where fixed parlay odds are derived from.
From Online Sportsbook, Casino Betting, NFL Odds to Racebook Gambling, WagerWeb offers you the online gambling options
Let's say you decide for the next eight weeks you're going to bet the Monday night football game, starting with a $1.00 bankroll and betting your entire bankroll each week until you go 8-0 or bust. The potential win is as follows:
Week 1: $1.00 to win $0.91: If win total profit = $0.91 (Bankroll =$1.91)
Week 2: $1.91 to win $1.74: If win total profit = $2.65 (Bankroll =$3.65)
Week 3: $3.65 to win $3.32: If win total profit = $5.97 (Bankroll =$6.97)
Week 4: $6.97 to win $6.34: If win total profit = $12.31 (Bankroll =$13.31)
Week 5: $13.31 to win $12.10: If win total profit = $24.41 (Bankroll =$25.41)
Week 6: $25.41 to win $23.10: If win total profit = $46.51 (Bankroll =$47.51)
Week 7: $47.51 to win $43.19: If win total profit = $89.70 (Bankroll =$90.70)
Week 8: $90.70 to win $82.45: If win total profit = $172.15 (Bankroll =$173.15)
The reason parlays are often sucker bets shows up in this middle column. Had you bet these in an 8 team parlay, you'd only get paid 150 to one. Essentially, a parlay is no different than betting all in each time, only parlays generally pay much worse. However, you'll notice the odds are not poor until you get to four teams, where the sportsbook has a whopping 31.25% advantage. Two teams pay a smidgen worse than the manual parlay (all in each time) option, where three team parlays pay a smidgen better. Rarely ever is a 2 or 3 team parlay a true suckers bet.
True Odds Parlays
Earlier, I mentioned fixed odds are only given when all selections are 50/50 propositions. If one side of a line requires a greater stake than the other to yield the same payout, this is not a 50/50 proposition, and the bookmaker will now use "true odds". What's important to note is that true odds doesn't actually mean the "true odds" of winning. Rather, true odds pays the same as if you bet each team individually and rolled the profit forward each time, which is what I showed in the example of 8 all in bets starting with a $1.00 stake.
To calculate true odd parlays, each bet first needs to be converted into a multiplier. To do this, take what a winning ticket would return and divide it by the amount risked. For example, at -110 a $110 stake returns $210 ($110 stake + $100 win). Calculating the multiplier as return/risk here, we plug in 210/110, which means the multiplier is 1.91. If we did the same on -115, the multiplier is 215/115=1.87.
Let's say you're in the mood to gamble on an 8 team parlay, but the only out available to you is a bookmaker paying 150-1 fixed odds. A trick of the trade here is to include one bet that is priced differently than -110 in order to force the bookmaker to use true odds. So, let's say you make 7 selections priced at the standard -110 pricing and one at -115. A true parlay calculates by multiplying each modifier together. The math is 1.91 * 1.91 * 1.91 * 1.91 * 1.91 * 1.91 * 1.91 * 1.87, which equals 173.41. This bet returns 173.41 times the stake, which includes the risk amount, so the bet is 1 to win 172.41. Notice this is significantly better than the fixed odds payout of 1 to win 150 on an 8 team parlay. In short, the trick of the trade when dealing with poor fixed odds is to simply add one team to the parlay that is priced differently than the standard -110.
As you can now see, if you know how to bet parlays properly, they are not always sucker bets. There are, however, a few reasons that parlays are generally not a good move. I'll cover these, and then cover the times it does make sense.
Top Reasons to Avoid Parlays
1) Progressive betting systems are generally regarded as poor strategy for both bankroll management and bankroll growth. Professional bettors make wagers based on their quantified edge per game. While the math can work out, doing the math for proper bet sizing on a parlay is a lot of added work with little to no upside for most sports bettors.
2) Parlay bets have higher variance than straight bets. Here you're getting the same odds, but your chance of hitting a dry spell is greatly increased. When the odds are the same it is most often better to go with the lower variance option, which in this case is straight wagers.
3) Line Shopping – Sports bettors maximize their profit by always shopping for the best price. For example, finding -4 when other sites are -4.5, and finding reduced vig options such as -104 instead of -110. When betting parlays, you'll need to find the most favorable odds for each team at a single betting site. This scenario is rare, so generally you'll end up with better odds by making straight wagers at multiple betting sites.
Get all the latest Betting and Sport News updates on your social media outlets. Find us on both Facebook and Google+!