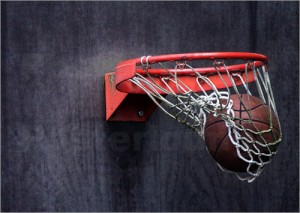 When most people think of sports betting they tend to think of it in its traditional form. That is, simply placing straightforward wagers on the outcome of sporting events. Even though the internet has changed things dramatically, online sports betting is still largely about making traditional wagers. However, there are a few other ways of betting on sports too.
Check WagerWeb and find the best online betting site.
In Play Betting
Most sports betting sites offer in play betting these days, and it's one of the most popular ways to bet on sporting events. Although, relatively speaking, it is something of a new development, in a few years it has had a huge impact on the way people place wagers. It's also incredibly straightforward. Basically, it's all about placing wagers while a sporting event is taking place rather than before it starts.
It's also known as live betting and it opens up a whole new range of betting opportunities. There are all kinds of different wagers you can place such as which player or which team will score next. One of the biggest reasons it's so popular is that it allows you to get a feel for how an event is turning out before deciding where to put your money.
Exchange Betting
Exchange betting is another relatively new development in the world of sports betting. It has proved to be incredibly popular though and many people now choose to place their wagers in this way. The wagers you can place are essentially the same as in traditional sports betting but there is one fundamental difference in the way it works. Instead of using the services of a bookmaker, you are betting against other people who are taking the opposite position to you.
From Online Sportsbook, Casino Betting, NFL Odds to Racebook Gambling, WagerWeb offers you the online gambling options
Fantasy Sports Betting
Playing fantasy sports is not about betting directly on the outcome of sporting events at all. It's still about trying to make money out of your sporting knowledge. The basic concept is that you create a fantasy team by picking your chosen players and then put that team up against teams created by other players. The betting aspect is that you stake money on how your team will perform against your opponents.
You can play on a number of sports and there are various ways in which you can wager money. Playing fantasy sports has become very popular and it's a great way to combine having a bit of fun and also trying to win some money.
Spread Betting
There are actually two types of spread betting. One is betting on the point spread, which is a very common way of betting on sports – particularly in America.
The other form of spread betting is not quite as straightforward, or as common. It can be very profitable but there is also a lot of risk involved too. This is because the amount of money won or lost is not a fixed stake, but varies depending on how accurate a wager is.
In some ways it's similar to totals betting, in that you predict whether a specific value (for example the number of goals scored in a soccer match) will be higher or lower than the amount set by a bookmaker. However, wagers are settled based on how much higher or lower the value is. To understand exactly how this works, please read our dedicated page on the subject.
Get all the latest Betting and Sport News updates on your social media outlets. Find us on both Facebook and Google+!