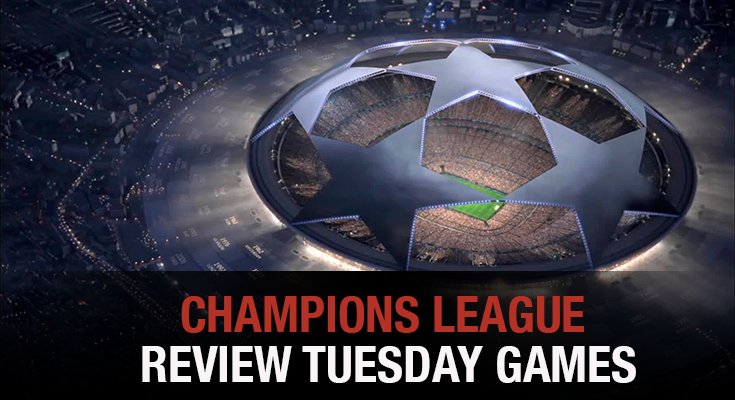 Tuesday games on UEFA Champions League got loaded of goals everywhere. More than two and half total spread at least on three games, let`s review: PSG scored five goals with high efforts from  Cavani who is doing an outstanding world cup preparation, stunning season this year. Then, as usual, Barcelona, Manchester United, Bayern Munich and Chelsea played amazing too. It has good flavor as far tuesday`s games concerns. Few points to review, Juventus needs more offensive projection if they want to overturn these big monsters. PSG is well tuned and ready to go forward on this campaign. Bayern has the same aggressiveness as always.
Get all the latest Betting and Sport News updates on your social media outlets.
The sensation of the day were with no questions Cavani, Neymar Junior and Mbappé. Those three practiced a very basic, fast and agile soccer which ended in 60% percent of all offensive actions. The only upset was Roma against Atletico de Madrid with no goals. Tight game and lots of ball control. Chelsea got insane and their return back with six cero against a Azerbaiyán team. Manchester United is very welcome to the group phase stage with a three cero against FC Basel. Pogba is injured and got replaced by Marouane Fellaini who is always ready and checked in by scoring a goal. Lukaku scored a goal too. Well done for ManU.
Get all the latest Betting and Sport News updates on your social media outlets.
Sporting Lisboa visited Greece and took the three points. Very helpful for a tough group stage in which they are in. Bruno Fernandez and Felipe were the stars with goals and several dangerous shots. Way to go for Sporting who need to recover Bryan Ruiz in the midfield. Fans are asking.
Check WagerWeb and find the best online betting site.
Barcelona`s win was executed and addressed by Lionel Messi with nice incorporations of Suarez, Iniesta, Rakitic and Dembelé. They seriously blocked Juventus soccer and cut off their best players as Dybala and Higuain. Douglas Costa entered fast and tried to face Barcelona`s defenders. At the end, the first day of Champions League was a total success.