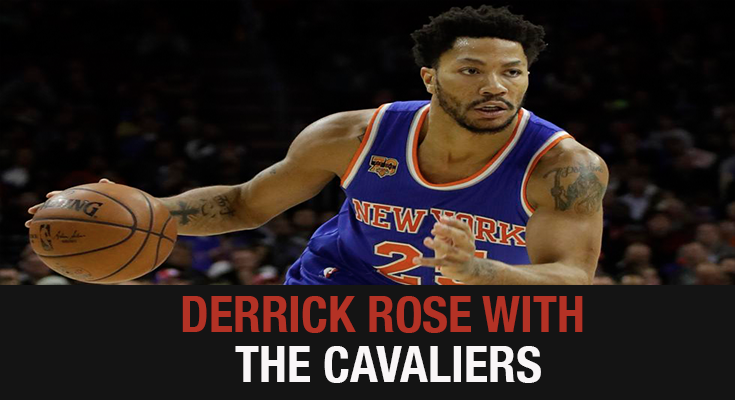 The point guards Derrick Rose and the team Cleveland Cavaliers are in talks regarding a one year contract. Rose is one of the players remaining in free agency after 2016-2017 season with the New York Knicks. The perfect amount to pay Rose in the next season (2017-18) is an estimated of $2.5 million. The team could also use a portion of the taxpayer exception or sign Rose to the veteran's minimum so the could afford easily the money.
From Online Sportsbook, Casino Betting, Sports Odds to Racebook Gambling, WagerWeb offers you the online gambling options.
Last season was the best for Rose since 5 years ago, as he averaged 18.0, 4.4 assists and 3.8 rebounds per game. And with a shot of 47.1 percent from the floor, which was his best mark since 2009. On 2011 he was named the 2011 NBA MVP with the Chicago Bulls, team where he played for 8 years. With the Bulls, he reached three All-Star Games. Unfortunately, several injuries affected his effectiveness and availability for the team, reason that finished his contract with the Bulls.
Check WagerWeb and find the best online betting site.
The veteran player is no longer close to an MVP player, but he can be a great weapon for the Cavs. Cleveland acquired Deron William last season as a backup for the point guard, however he remains as a free agent, which makes easier for Rose adquisition. The 28 years old player could play alongside Kyrie Irving (who isn't a regular point guard) for long stretches, giving the team an excellent lineup consisting of Rose, Irving, LeBron James, Kevin, Love and Tristan Thompson for next season. The Cavs have been suffering a salary cap situation and turmoil in the office, whats makes this improvements offseason very difficult. But Rose will be a huge new acquirement that will made the team level up for next season.
Get all the latest Betting and Sport News updates on your social media outlets. Find us on both Facebook and Google+