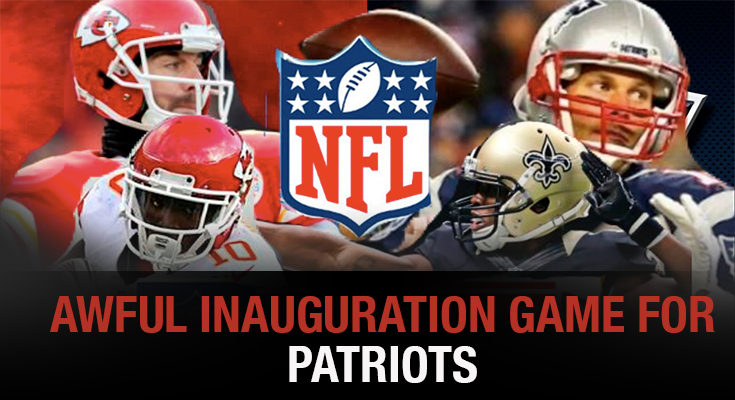 Yesterday`s NFL opening game was scandalous game, not only about the final score, because how New England lost their nature and let go 41 points. It was an awful night for the defense team and all their errors were taken in advantage by Chief`s offense. Kareem Hunt became a rising star. After fumbling on his first NFL carry, recovered amazingly scoring three times and driving 239 yards in his pro debut setting a record. Coach Andy Reid stated: "We're going to enjoy the heck out of it. It's one of 16 and something to build on. It started out just a little bit shaky, but it was all heart. He was trying too hard."
Get all the latest Betting and Sport News updates on your social media outlets.
Chiefs also had Alex Smith with a perfect game. He threw two long touchdown passes and became the first quaterback with 300+ yards, four TD's and no interceptions. Another detail is that this was the worst game of New England's head coach Bill Belichick in 17 season with the team.
Check WagerWeb and find the best online betting site.
Tom Brady stated: "I just think we need to have more urgency and go out there and perform a lot better. It's a winning attitude, a championship attitude you have to bring every day. We had it handed to us on our own field." At the end, was the first time Patriots lost a game after leading in the halftime. Historic winning for Chiefs. About Short yardage, New England looked slow. Seems that they are missing LeGarrette Blount who scored 18 TD`s last season. Don`t know what happened with New England on this game but definitely will need to push harder if they want to make a good title defense. In other news, Eric Berry from Chiefs will be out for the rest of 2017-2018 season because an injury on the Achilles.