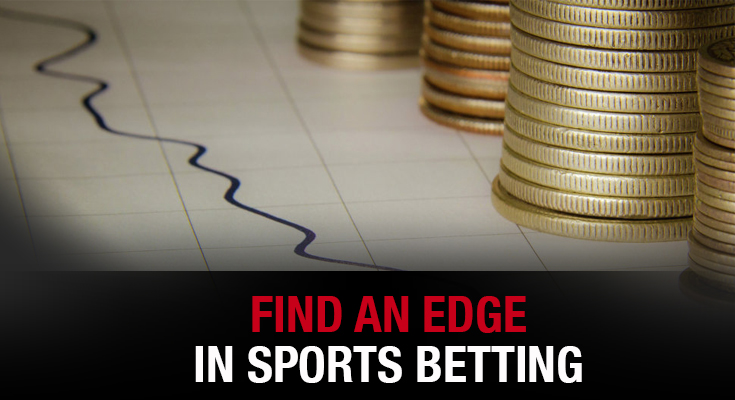 Finding an edge in sports betting or in any particular market is the ability to place bets that have a higher probability of happening than the odds you receive. In any sporting event, the probability of something happening can never be known, but it can be predicted, which is what the bookies do when they price up an event. To find an edge people adopt different practices.
Specializing
The concept of specializing in one or two sports is one that is growing in the sports betting world, primarily because people are seeing good results from those who do exactly that.
Some bettors will concentrate only a few sports, while others will limit themselves to either professional or college sports. Other bettors will take that another step and focus their attention on several conferences, typically the smaller ones that don't get nearly as much press as the larger ones.
Many sports bettors have a hard time believing there are actually people out there who handicap nothing but cricket or soccer and make a decent living doing so, but they are out there. Just as there are bettors who devote all of their time and energy into football or basketball.
The ultimate factor when choosing which sports to wager on is largely dependent on two factors. The first is to decide why you are betting. Are you betting to make money or are you betting for enjoyment?
The second is how much time you have to devote yourself to handicapping. If your time is limited, it will be difficult to handicap an entire Saturday college basketball or football slate. Especially when you consider the fact that you are wagering against people who do nothing but handicap college football or college basketball.
Get all the latest Betting and Sport News updates on your social media outlets. Find us on Facebook and Google+
Non-Mainstream Wagers
Another way bettors may be able to find a decent advantage is by looking at the non-mainstream wagers that are available. These could practically be expanded to cover baseball and hockey, which receive far fewer wagers than football or basketball, but I was generally referring to things such as proposition wagers, the WNBA, AFL, etc.
Professional sports bettors often give readers profitable Super Bowls proposition bets, and the NHL awards are another example of finding a solid advantage in a non-mainstream manner.
There are also those who combine the first two methods by specializing in the non-mainstream sports. While it's not guaranteed that spending hours handicapping the WNBA will lead one to riches, it would probably make sense to venture that those who do so are more likely to show a profit at the end of the season than those who devote all of their time to handicapping the NBA.
Don't be afraid to look at wagers that aren't getting much attention from the betting public. Many times you'll find your most profitable opportunities. Put some of these tips in place, find an edge in sports betting. Sign up at WagerWeb.ag