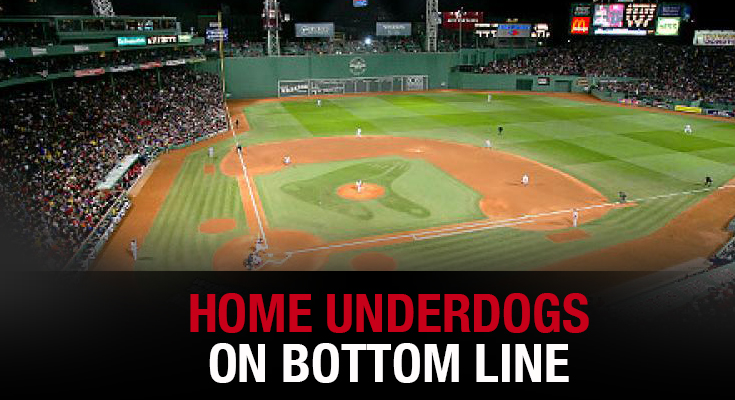 Very often you can hear bettors compare how many correct predictions they made on any given night but you don't always hear them talk about how much money they won. Have you ever thought about why that is? Which is more important? When it comes to sports betting the bottom line is making money so whether you get five out of six right or nine out of 10 right all that matters is the money that you walk away with. It would be better to get six out of 10 straight underdog bets right and make a profit than it would be to get nine out of 10 right on a parlay and walk away with nothing. The key is to make sure that you are consistently making a profit and that brings us to the perfect system for winning percentage versus units won.
Think about a major supermarket. The company doesn't bother being too selective and worrying about pulling out big gains at once. Instead, they have a high volume at low prices with the expectation that the more people buy the bigger the profit they will be able to pull out. The baseball season is the perfect time to take a similar approach with so many games and so many underdog teams available to bet that can pull out wins and help the bottom line. The worst team in baseball still won 64 of its 162 games a year ago and while you might want to stay away from the team at the very bottom there are teams that win 70-80 games each year that are often available at a very good price. The approach is simple: Identify teams that range from average to very good and bet them as home underdogs. Even when you lose you will not pay juice and you should win more often that you lose regardless. The key is to get a high volume of home underdog bets at plus-odds in favorable situations and grind out a profit.
Get all the latest Betting and Sport News updates on your social media outlets. Find us on Facebook and Google+
The Colorado Rockies finished 30 games below .500 a year ago but posted a 45-36 record at home and were a betting underdog in a lot of those games. While it didn't make any sense to touch them on the road they were an excellent play at home the majority of the time. The San Diego Padres and Cincinnati Reds fell under that category as well as they finished a combined 18 games below .500 overall but were a combined 22 games above .500 at home. The numbers alone indicate that you would have made a profit and you can always add to that the ability to break down the individual match ups.
It's always important to take into account the bottom line over win percentage as the only number that matters at the end of the day is how much you have won. WagerWeb.ag