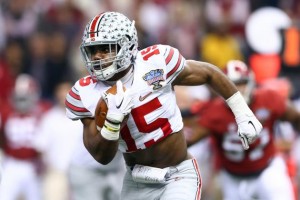 Check WagerWeb and find the best betting site!!!!
The college game is a completely different from its NFL counterpart, providing bettors with a greater slate of games throughout the week, including 30+ matchups on Saturday alone.
Online sports betting has been developed in big industry. Online bookmakers can save you a lot of time, since you do not need to go to local bookmaker and place a bet. Now you can place a bet at any time of day and night without leaving the Privacy of your own home..
There are many ways to bet on college football games.
From College Football, Casino Betting, Racebook Gambling, WagerWeb offers you the online gambling option.
Spread Bets
The spread is a type of bet that equalizes the chance of winning a wager. The spread, or line, for college football is generally released days in advance of the game. An underdog team's spread will be accompanied with a "+", while a "-" indicates a team that is favored.
Moneyline
A Moneyline (ML) takes the spread out of the equation as bettors simply pick who they think will win the game. Different odds placed next to each team will quantify the payout of betting on either team.
Totals 
Your betting on the total points scored by both teams.
Parlay/Teasers
A parlay is spread, moneyline, or total bet in combination to increase the payout. In order for a parlay to payout, or hit, EACH one of the wagers must win.
Get all the latest Betting and Sport News updates on your social media outlets. Find us on both Facebook and Google+!