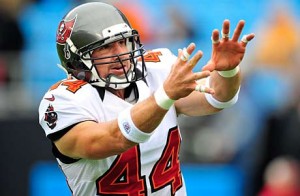 Check WagerWeb and find the best betting site!!!!
NFL is becoming more and more popular outside of the US, and with more regular season games planned on UK soil over the next few years, betting on the NFL is set to become more prominent.
There are three basic NFL bets. In North America these bets are called the Money Line, Handicap and Total Points markets.
There are a number of ways that you can bet on a football game. Some offer low risk with low payouts while others offer high risk with high payouts.
From College Football, Casino Betting, Racebook Gambling, WagerWeb offers you the online gambling option.
Spread Betting
NFL wagering is dictated by the point spread. The spread, or line, is a type of side bet that equalizes the chance of winning a wager. The line offered for any given team will be accompanied with a – or + symbol to indicate whether a team is a favorite or an underdog.
Moneyline
Moneyline (ML) bets can be very profitable when betting on the underdog. A moneyline wager is one that is placed on either the favorite or the underdog to win straight up.
Quarter and 1st Half Lines
The quarter spread is used to determine who will be the winner at the end of the 1st quarter. The same is true for a 1st half line, only the wager ends when the first two quarters are completed. Generally, the 1st half spread will be close to half of the overall spread on the game.
Halftime Lines
There are also in-game bets being placed DURING halftime, to determine the outcome of the second half, known as the halftime, or 2nd half, line. The 2nd half line accounts for what happened in the first half to help determine how the rest of the game will play out.
Totals or Over/Under
The bettor wagers on whether the TOTAL points scored in a game will fall over or under a pre-determined number set by the sportsbook. Much like the point spread, game totals can be swayed by public opinion.
Parlays/Teasers
Parlays are wagers placed in combination with the spread, moneyline, and totals to increase the payout. A parlay is only a winner when ALL individual plays hit. A teaser is the same as parlay, except you put points down in your favor to help the bet come to fruition.
Futures
Futures bets are exactly what they sound like, a wager placed on an event that will occur in the future.
Get all the latest Betting and Sport News updates on your social media outlets. Find us on both Facebook and Google+!