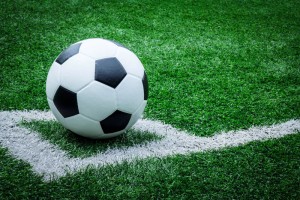 Check WagerWeb and find the best betting site!!!!
Betting on soccer can be fun when you find the right soccer betting or football system which allows you to make money on sports betting.
Internationally, soccer is one of the most bet on sports out there today. With leagues that run all around the world, and international soccer being followed year round; there are almost always soccer games to bet on. With all of the soccer games to bet on out there, you know that there are also an incredible amount of betting options.
From College Football, Casino Betting, Racebook Gambling, WagerWeb offers you the online gambling option.
Soccer is a widely-bet sport worldwide and there are a number of different ways to bet an individual game.
Betting the 3-way Moneyline:
In most competitions, draws may be the final result of the game, so there are 3 different outcomes to bet on between Team A and Team B:
Team A wins
Team B wins
Team A and Team B draw
Soccer bets are based on results after 90 minutes of play or, 'Regular Time', which includes any time added by the referee in respect of injuries and other stoppages.
An example of what a 3-way moneyline would look like is:
France -129
Switzerland +325
Draw +250
Betting the 2-way Moneyline without the Draw:
Also known as "Draw, No Bet" This is betting on the outcome of the game without the Draw. The two possible wagers are:
This form of betting eliminates the option of the Draw, and will likely have inflated odds on the favorite and deflated odds on the underdog to win the match since a draw results in no bet.
Betting Goal Lines:
The Goal Line is a way for bettors to win a bet on multiple outcomes of the game. A Goal Line is typically 0.5 goals but for games with big favorites, the Goal Line may be 1,1.5, 2, 2.5, 3 and so on.
Betting Totals:
Totals in soccer work differently than other sports and can be shown in multiples of .25 goals. Since scoring is minimal in soccer, bookmakers will often times set a Total of 2.25 or 2.75.
Get all the latest Betting and Sport News updates on your social media outlets. Find us on both Facebook and Google+!