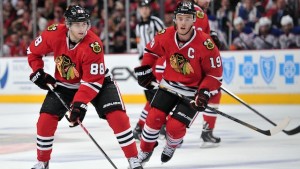 The first online gambling Web site opened 10 years ago, paving the way for the hundreds that exist now on the Internet.
Gambling online can be overwhelming at first. Most newcomers to online gaming have concerns about finding trustworthy online casinos and how to safely deposit and cash out winnings.
But does online gambling differ from casino gambling, and what's the appeal of playing at home by yourself instead of in a casino?
Before you even start you might want to think about whether online gambling is right for you. Many people that have never gambled before wonder what the attraction is.
There are plenty of people that love it. There are risks involved, of course, but if you are sensible it can be a great deal of fun. There are loads of different ways to gamble: such as betting on sports or playing casino games, and going online is the best way to try them out.
Stay Safe
There are a lot of reputable and safe gambling sites, but there are just as many bad ones that you should avoid at all costs.
People often have concerns about whether it's safe to deposit money, whether their winning wagers will be paid, or whether the games will be fair. It's natural to have a few doubts about such things, but the reality is there's very little to worry about.
The vast majority of people that gamble online have no safety issues whatsoever. With that being said, however, there are a few things that you should be careful about.
Things to Watch For
A few of the major fears associated with gambling online are cheating by the house, hackers gaining access to your account, and not getting paid your winnings. These are all legitimate concerns, but are not nearly as common as problems such as, slow payments, cash out restrictions, and the outrageous requirements of many promotional offers.
The main risk of gambling online in a country where it's illegal is not criminal prosecution, but losing money when the gambling site or payment service is shut down unexpectedly.
Slow payments are usually a frustrating part of gambling online from a country where it is not legalized. Players with legal online gambling shouldn't tolerate slow payments.
Always read the gambling site's terms and conditions to find information about payout restrictions and other frustrating things. If you're uncomfortable with the terms, find another site with more player-friendly ones.
Never accept a bonus without first understanding the terms and conditions.
Get all the latest Betting and Sport News updates on your social media outlets.