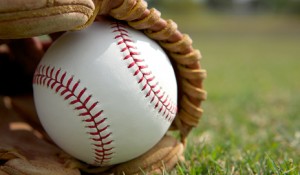 Check WagerWeb and find the best betting site!!!!
A lot of people think that you cannot win at sports betting. The fact is that sports betting is one of the very few forms of gambling that you can win at. The others are horse racing, and poker.
Making money betting on sports can be tough, but there are a lot of sports bettors who consistently win, and there are even a lot of professional bettors who make a good living off of sports betting.
From College Football, Casino Betting, Racebook Gambling, WagerWeb offers you the online gambling option.
The number one mistake that losing sports bettors make is not properly considering the odds which they're being offered. When deciding on their bets, they simply try to work out who is going to win, and then bet on that team regardless of the odds on offer. The vast majority of people don't understand the concept of 'value' when it comes to sports betting and don't pay enough attention to getting the best odds.
How do you go about finding good value bets? The first step is to convert the odds on offer into implied probability. If you're being offered 2/1, simply put the bottom number over the sum of the top and bottom numbers and convert this to a percentage to get the implied probability.
The last thing you need to master if you want to win at sports betting is coming up with the probabilities which you need to compare with the odds the bookmakers are offering. The only way to do this is through hard work and research.
If you want to be a winning sports bettor, you're usually better off sticking to one or two sports and studying them in detail. This gives you the best chance to gain an edge over the bookmakers and make some money.
Get all the latest Betting and Sport News updates on your social media outlets. Find us on both Facebook and Google+!