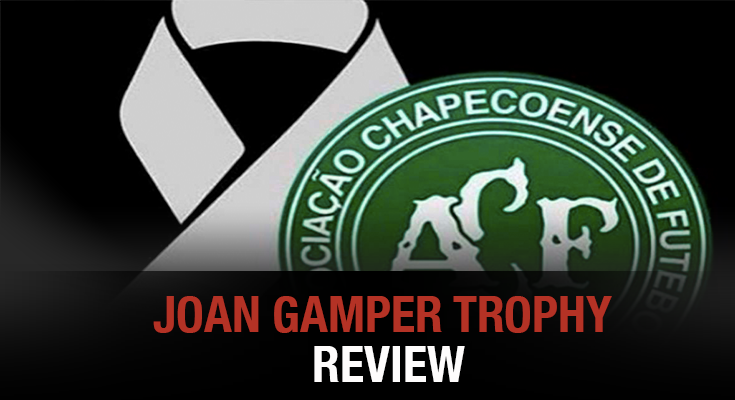 During december 2016, the worst catastrophe soccer event happened to the brazilian`s team Chapecoense when they were about to dispute the final against Atletico Nacional of Colombia. Their airplane ran out of fuel and crashed in the mountains of Medellin. Players, coaches and airline staff were death and only six people survived. It was the saddest day for soccer. Besides, Chapecoense is a humble team which played a hell of a season qualifying in the different tournaments of Brazil and getting into the 2016 Conmebol Sudamericano Finals.  Everybody  thought that was the disappearance of the whole institution, their recovery was an impossible exit. Many retired players started collaborating and finally, a team was built.
Get all the latest Betting and Sport News updates on your social media outlets. Find us on both Facebook and Google+
     Yesterday, August 7th Barcelona and Chapecoense played a friendly match to remember and give honor to all the people who suffered from this major tragedy. If you look the youtube reviews, all the Camp Nou cheered the green team and many others were crying of proud. Another big news in this game was the returned to the fields of Alan Rushel, one of the survivors of the flight. It was their first game after being more than six months in treatment. Plus, the replacement goalkeeper Jackson Follman and Neto survived and enjoyed time with Barcelona`s crew. Together, they kicked the ball in the center of the field. Tears were dropped.
From Online Sportsbook, Casino Betting, Sports Odds to Racebook Gambling, WagerWeb offers you the online gambling options.
    The score was five to zero with goals of Gerard Deulofeu, Sergio Busquets, Lionel Messi, Luis Suárez and Denis Suárez. Goals definitely healed the soul of many people from Santa Catarina Brazil which will never forget this deplorable event. Messi also put a emotional comment in his Facebook: "In tonight's match we'll pay tribute to the 71 people who lost their lives last year and their families. Fuerza Chapecoense! We're with you all".
Check WagerWeb and find the best online betting site.