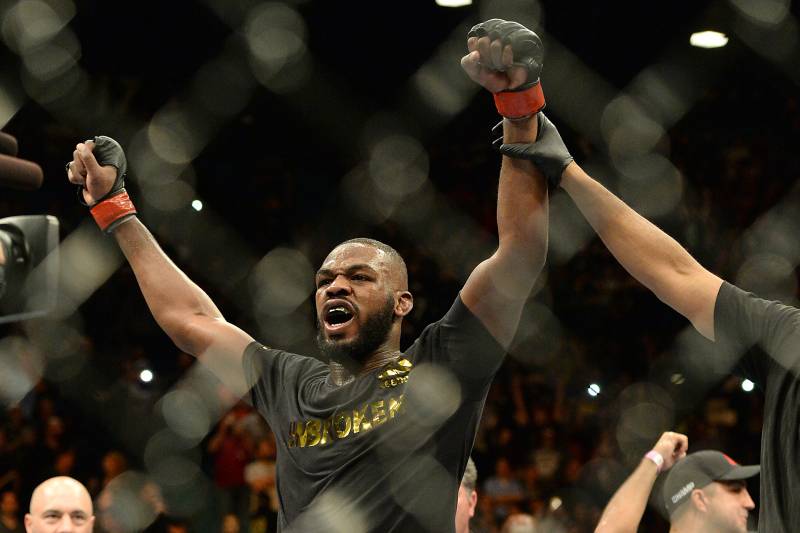 UFC light heavyweight champion Jon Jones said if he needs to sit out several years to stand up for what he considers is right, it's something he will be remembered for more than his fighting. But he is optimistic the UFC ultimately will meet him halfway in negotiations.
Jones has said he would be willing to vacate his belt after talks for a superfight with heavyweight knockout artist Francis Ngannou fell through. Jones and fellow UFC superstar Jorge Masvidal are waging social media battles with the UFC and promotion president Dana White to get more money and rise revenue sharing among fighters.
"I'm not asking for anything outrageous, and I know we're in a pandemic, and I know when you're a multimillionaire and you're asking for more, it makes you seem like this greedy person," Jones said on Steve-O's "Wild Ride" podcast. "I'm very aware of all of this, but I'm also very aware that I have the voice and the platform to make difference.
Get all the latest Betting and Sport News updates on your social media outlets.
"Most of the guys who are doing the absolute worst are not in the position that they can say publicly, 'I have a second job, I'm borrowing money from my parents.' I know so many fighters who are living in the Jackson Wink MMA gym because they can't afford to have their own apartment, and they're UFC fighters. So this is sad.
"And if I have to have a bad relationship with Dana, sit out for two years, three years, to bring light to what's happening, then these are the things people remember you for more than winning belts. I stood for the younger fighters."
White, who has described Jones as the greatest MMA fighter of all time, recently stated Jones can fight whenever he wants.
He said Jones and Masvidal both signed new contracts within the past year.
"Being the greatest of all time doesn't mean you get $30 million. It's being able to sell," said White, who added that UFC walked Jones through the recent numbers on his fights. "[Jones] said, 'I don't give a f— what the numbers are. I want what I want.'
"That's not how life works." Jones said he wished he had a better relationship with White.
Check WagerWeb and find the best online betting site.