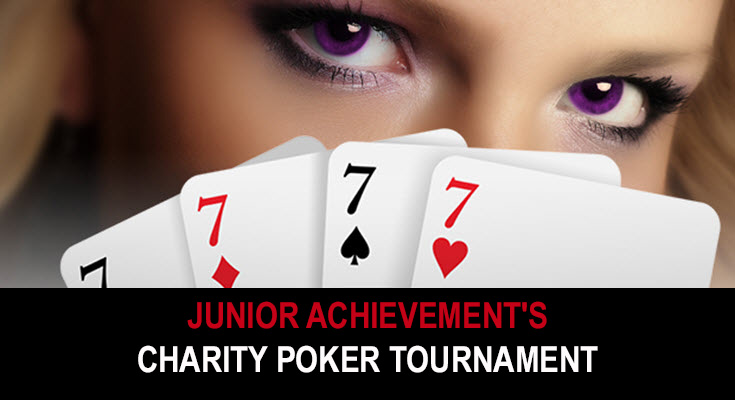 For the seventh year in a row, Junior Achievement (JA) of Southern Nevada held on Sunday, June 11 its Charity Poker Tournament at Planet Hollywood.
This tournament usually attracts poker professionals, aspiring players and viewers. More than 200 players were expected to register. The grand prize winner scored either a seat at the World Series of Poker's Main Event this summer at Rio All-Suites Hotel and Casino (a $10,000 value) or $7,500 cash option, winner choice. For 2nd through 10th place prizes included cash, show tickets and dinner packages.
Michelle Jackson, President of Junior Achievement of Southern Nevada loves the event: "it is an incredible opportunity for members of our community to join together and raise funds while having a great time. Money raised from this event will help enable us to continue teaching young people how to be financially successful and aspire to greater things."
Relying entirely on donations and grant funding, Junior Achievement operates numerous programs in Southern Nevada to help more than 20,000 students in at-risk areas learn everything from budget management to economic principles in primary schools, and works with them to develop skills for the workplace.
Around 80 percent of participating students live at or below the poverty line, and the organization fills a critical need. Business partners in different industries volunteer their time to teach the programs.
According to ninth-grader Christian, his participation in Finance Park was vital in providing him with a glimpse of life after school: "It helped me to know the basics of budgeting and learning the value of money. Now, I know the difference between needs and wants. Learning those basic skills now can help me in the future."
Get all the latest Betting and Sport News updates on your social media outlets. Find us on Facebook and Google+
Texas Hold 'em was the main game. This variation of poker enables a large group of people to play at once with the focus on both cards and betting.
Players enjoyed drinks and gourmet food prepared by Planet Hollywood Resort and Casino with exclusive access to the VIP Party. Participants could also enjoy a front row seat for all the action without playing in the Tournament and bid in a silent auction without even attending the event, through either their cell phones or on-site systems.
Last year, the fundraiser achieved $70,000. As for 2017, Junior Achievement hopes to net $100,000. Sign up at WagerWeb.ag