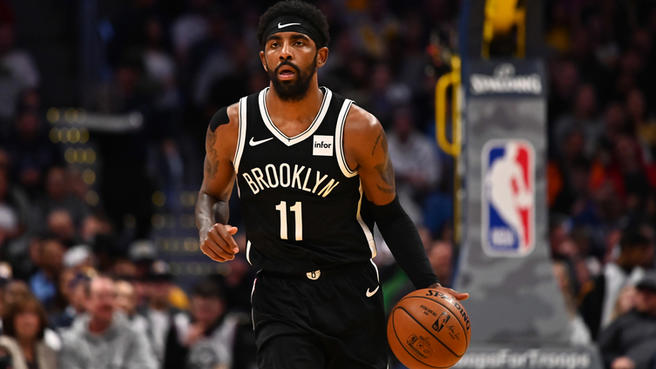 Kyrie Irving tried to keep playing through pain, a cortisone shot no longer providing enough relief.
Eventually, he and the Brooklyn Nets decided it's best to get his right shoulder taken care of now and get healthy for next season — when Irving and Kevin Durant can lastly play together.
Irving will have arthroscopic surgery and miss the rest of the campaign, Nets general manager Sean Marks said Thursday.
"Kyrie mentioned he was playing through pain and you have to give him a lot of credit for that.
He wants to be out there and playing with his guys," Marks said. "But there comes a point where you say enough is enough and again, it goes to long-term health. And the best thing that (we) could do is to shut it down and get this taken care of once and for all."
Coach Kenny Atkinson said the point guard was still having trouble with the shoulder that started troubling him in October and sidelined him for 26 matches earlier this season.
Get all the latest Betting and Sport News updates on your social media outlets.
"Some days it was OK and other days it bothered him," Atkinson said before the Nets faced the Philadelphia 76ers. "Obviously, it is difficult to perform under those circumstances."
Irving said pain in the shoulder initially worsened after a game on Nov. 4. The Nets then went on a five-game road trip, where Irving continued to play until the pain got so bad he was having trouble lifting his shoulder.
He got a cortisone shot on Dec. 24 and was able to return on Jan. 12, but he acknowledged that surgery might still be necessary. Irving met with a specialist this week and by deciding to have a procedure now, his first season in Brooklyn ends after just 20 games.
Irving averaged 27.4 points, with a 50-point game on opening night and a 54-point performance versus Chicago on Jan. 31. He played only one more game after that.
Check WagerWeb and find the best online betting site.