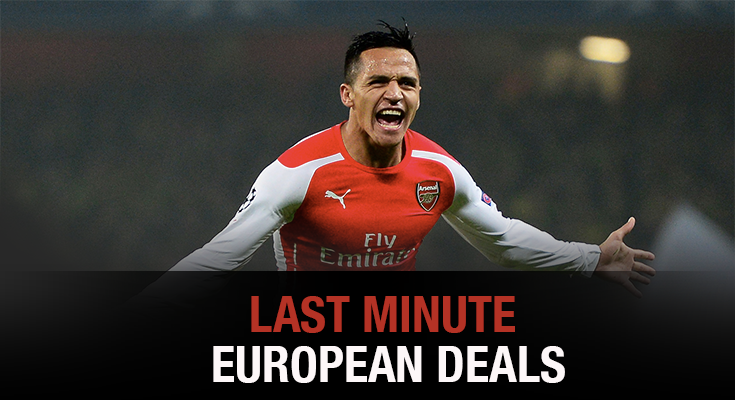 The market has only a few hours more and many teams, agents and players are running to sign the best candidates. The most sounded deal could be the signing of Alexis Sanchez to Manchester City for 70 million euros and can be ready very soon since the same player has stated that he wants more freedom and Arsenal is like a cage. Plus, he will be packed in deal with Raheem Sterling since Arsenal needs a more powerful striker and definitely is a good prospect. The gunners have rejected a bid for 50 million euros already, however, they are open to let the player go after Liverpool`s game when they lost 4 – 0. Also, Chelsea has made a bid on Alex Oxlade-Chamberlain too but got rejected and now Liverpool will take the players services for a closing amount of 35 million euros. On Arsenal he used to play as a right wing back but looks that on Liverpool will hold the midfield again. For Antonio Conte's team is very frustrating to lose an opportunity like this. Plus, West Ham is targeting Barcelona`s Andre Gomes who didn't provide enough value with only 17 starts in the Liga last season. West Ham can definitely use him more after losing their first three games of the new season. Premier League deals are hot.
Check WagerWeb and find the best online betting site.
Going to Italy, Juventus the current champions closed a loan signing for Benedikt Howedes coming from Shalke with the option to buy if the player achieves 25 appearances this coming season and Juventus pays 13 million euros. Will be the first time, Howedes plays abroad Germany and was Shalke`s captain. In Spain, Atletico de Madrid is securing Diego Costa`s return home. His current team Chelsea has no rush and actually lowered down the price so probably the deal will ready for next market opening during december. Fernando Llorente is heading to Chelsea and that's why Chelsea need to stable their budget.  And finally but not least, Di Maria has requested their goodbye party from Paris Saint Germain since Barcelona has announced their interest. Remember that the clause of not playing with Barcelona is over and looks that Di Maria is disappointed after the way Real Madrid treated on 2014. Best way to take revenge is buying putting some goals in.  Barcelona is hanging on with alternatives after Neymar`s resounded deal.
Get all the latest Betting and Sport News updates on your social media outlets. Find us on both Facebook and Google+