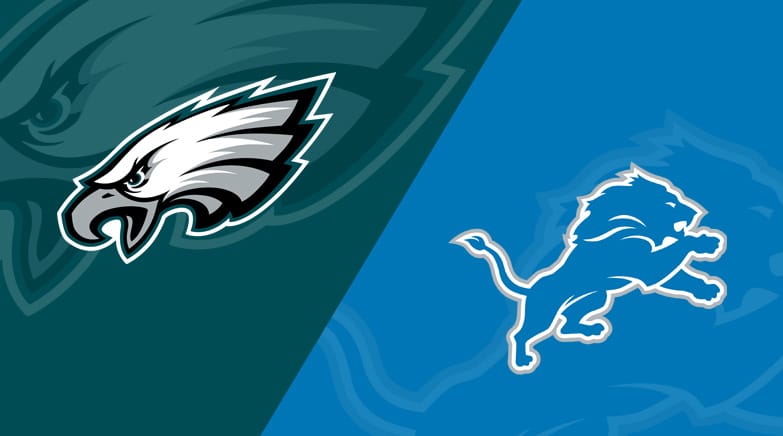 Dan Campbell and the Detroit Lions are desperate for a victory, growing tired of being the NFL's only winless team.
The first-year coach was fired up about the chance to turn around the long-suffering franchise when he was hired 10 months ago, but seven setbacks without success have taken a toll.
Campbell cried in front of cameras and reporters after a comeback fell short earlier this month. And, he didn't hide his hopes and emotions about the Lions (0-7) possibly beating Philadelphia (2-5) on Sunday at home.
"It would mean everything, look, particularly going into a bye, too," Campbell said softly. "Any time it would be good, but man, you end on a right note and we get those guys, get their bodies back a little bit and then you come back in. You almost feel like you're starting over somewhat."
Get all the latest Betting and Sport News updates on your social media outlets.
Likewise, the Eagles and their first-year coach are shooting for a victory to potentially start the process of salvaging their season after dropping two consecutive games.
"This is what I said to the team: 'The results aren't there right now, but what's going on here is that there's growth under the soil,'" coach Nick Sirianni recalled. "I put a picture of a flower up, and it's coming through the ground, and the roots are growing out. The roots are continuing to grow out. Everybody wants to see results. Shoot, nobody wants to see results more than us, right?"
Opposing quarterbacks are completing 74.4% of their passes against the Eagles.
If that holds up, it will break the NFL record of 72.7% set by the Lions in 2016. Las Vegas quarterback Derek Carr was 31 of 34 passes for 323 yards and two touchdowns last week versus Philadelphia. Carr's 91.2% completion rate was the second highest by a quarterback throwing at least 30 passes in NFL history.
"That needs to get corrected because it's hard to play winning football when the ball doesn't hit the ground," Eagles defensive coordinator Jonathan Gannon said.
Second-year running back D'Andre Swift, who is from Philadelphia, has been perhaps the brightest spot during a dim season in Detroit. After being slowed in training camp with a groin injury, the former Georgia star has steadily improved even as defenses have focused on trying to slow him down.
Swift had a season-high 144 yards of offense last week, giving him an average of 93.3 yards per game this season, and matched his career high with eight receptions. He leads NFL running backs with 42 catches and 391 yards receiving. Swift leads the Lions with five touchdowns, three more than any teammate.
Campbell stated he sees similarities to Alvin Kamara, who he coached in New Orleans. "They can both, I think, somewhat take a game over," Campbell said.
Check WagerWeb and find the best online betting site.