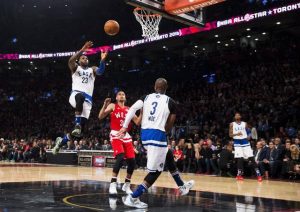 Check WagerWeb and find the best betting site!!!!
Live Betting includes bets that occur on a constantly evolving line during a game in play. You can usually bet on quarters, halves and the outcome of the whole game itself.
Live betting is an incredibly simple concept, which is perhaps the main reason why it has proved to be so popular. It has had a huge impact on the way many of us bet on sports events and, in some ways, has made it easier to win money from the bookmakers. It's also known as in running betting, or in play betting.
Are you looking for the best Poker tips?, WagerWeb offers you the best online gambling options, check it now!
The basic mechanics of live betting are essentially the same as traditional sports betting. You place your wager with a bookmaker on a selection of your choice, and then you pay your initial stake. If your selection wins you get paid out at the relevant odds, and if it loses the bookmaker keeps your stake. The only fundamental difference is that you can place your wagers after an event has started.
In live betting the odds are constantly changing as the event progresses, and there are a number of additional types of wagers that would not be possible with traditional betting. In team sports such as basketball or football you can bet on which team will score next, or which player will score next. In tennis you can bet on which player will win the next game or set. In cricket you can bet on which bowler will take the next wicket.
Tips For Live Betting
Start With A Pre-Game Bet
Have A Good Bankroll
Trust Your Instincts
One of the main benefits of in play betting is all the additional wagers you can place. The increased number of betting opportunities means there is a greater chance of finding a good value wager that you are confident of winning. If you're actually watching the action as it takes place and have a good understanding of what's going on then you are quite likely to be able to pick some winning wagers.
Get all the latest Betting and Sport News updates on your social media outlets. Find us on both Facebook and Google+!