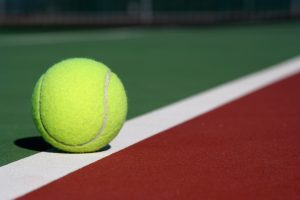 Check WagerWeb and find the best betting site!!!!
Bet on the game as it plays out, get in the action, anywhere, anytime! With our Live Betting options the action doesn't stop with the whistle. No more games off the board or boring time outs and play reviews, with Live Betting there is never a dull moment in the game.
General Tennis Rules
If a match in a knockout competition begins but is not completed, all match and set bets will be voided.
Bets placed after the semi-final stage of a competition will be classified as match bets, and in the event of the match not taking place, or having started but not being completed, bets will be voided.
In the event of a change in the total number of sets played, match bets will stand, but set bets will be voided. Example: a match originally designated as 'Best of 5 sets' reduced to 'Best of 3 sets' because of inclement weather.
Check all our Live Betting Rules and start winning ! We offer Online Gambling, Racebook Gambling, WagerWeb offers you the best online gambling options, check it now!
In the event of any of the following circumstances all bets will stand.
A change of playing surface
ii. A change of venue.
iii. A change from indoor court to outdoor court or vice versa.
When a match is postponed or re-scheduled, bets will stand provided that the match is completed before the end of the competition.
Money line markets refer to the winner of the match or specified set.
In the event of a player retirement and/or walkover of any player, all undecided bets will be voided.
In the event of any delay (rain, lack of visibility …) all markets will remain unsettled and the trading will be resumed as soon as the match continues.
Spread markets (handicap markets) are based either on sets or games (please refer to market title).
Over/Under and Odd/Even markets are based on games (unless otherwise stated).
Think you know the flow of the game? BET ON IT! Think your game pick might not pan out? Bet when the tides turn and recoup from a bad ref call or hail Mary. With us, you have all options open at all times! So don't wait, JOIN NOW! or log in to start winning some cash TODAY!
Settlement and Cancellation Rules
If markets remain open with an incorrect score and thus giving a significant impact on the odds, we reserve the right to void bets.
If players or teams are displayed incorrectly, we will reserve the right to void bets.
Get all the latest Betting and Sport News updates on your social media outlets. Find us on both Facebook and Google+!