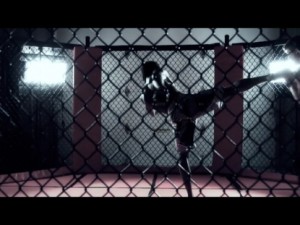 Check WagerWeb and find the best online betting site!!!!
MMA can be a little confusing if you watch it for the very first time MMA integrates striking, wrestling, and submissions into one sport.
So in this article will focus on the Striking backgrounds and skills a fighter may possess
There are a variety of options for a fighter to train in the striking arts. Kickboxing, Karate, Muay Thai, and boxing are the most popular, but there are even a few successful Tae Kwon Do fighters who are well known in the UFC. What is important to know is that a fighter can use their hands, elbows, knees and legs to throw strikes.
From Online Sportsbook, Casino Betting, Racebook Gambling, WagerWeb offers you the online gambling options
In regards to MMA, the striking arts can be broken down in three general areas:
Boxing- Boxing encourages head movement, lightness on the feet, and is highly strategic
Kickboxing- Whereas boxing uses two points of contact (the hands), kickboxing uses four – fighters are allowed to strike with punches and kicks.
Muay Thai– Muay Thai adds even more elements into the striking game. Unlike boxing and kickboxing, Muay Thai fighters are also allowed to clinch. The clinch is, in fact, a very dangerous place to be with a talented muay Thai fighter as it allows them full use of their elbows and knees.
Sources: breakingmuscle.com/
Get all the latest Betting and Sport News updates on your social media outlets. Find us on both Facebook and Google+!