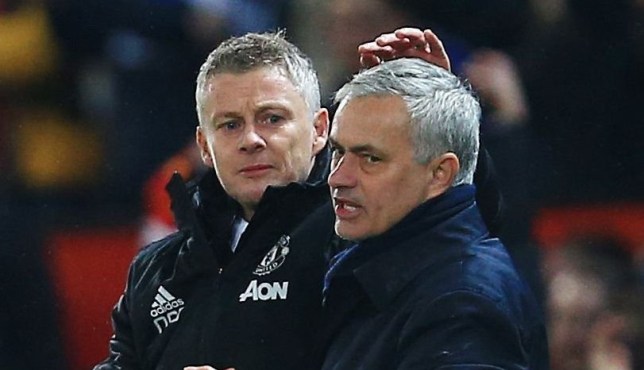 This was a return to the Theatre of Dreams that Jose Mourinho will not have wanted to imagine but one that Ole Gunnar Solskjaer must have fantasised about.
Mourinho's re-appearance, a year to the month he was dismissed by Manchester United, ended in a limp loss as Tottenham Hotspur lost for the first time since he was appointed.
The Humble One did not expect to be humbled and although he remained restrained throughout how he will have dreamt of getting one over the club that felt he was not that special any more.
There would be no knee slide, no fist pump, no tapping of his chest for Mourinho as he watched Marcus Rashford inspire United to victory and in doing so went a long way towards relieving the mounting pressure on Solskjaer in what feels like a defining week for him ahead of Saturday's Manchester derby.
United also had the bonus of going above Spurs in a Premier League table which suddenly looks far more healthy for them.
Get all the latest Betting and Sport News updates on your social media outlets.
At the end, Mourinho sought out each United player, as well as those from Spurs, but maybe it was telling that he lingered longest with the impressive Scott McTominay who was something of a project for him.
Bizarrely, United have now defeated Chelsea, Leicester City and Tottenham in winning just five of their 15 league matches so far this campaign and are the only team to have taken points off Liverpool, while Spurs will have felt this was a reality check – "a wake-up call," Alli said – after the euphoria of Mourinho's initial impact.
It was their first loss after three victories but in every match they have conceded two goals which is very un-Mourinho-like and something he has little time to work on with fixtures coming thick and fast.
Check WagerWeb and find the best online betting site.