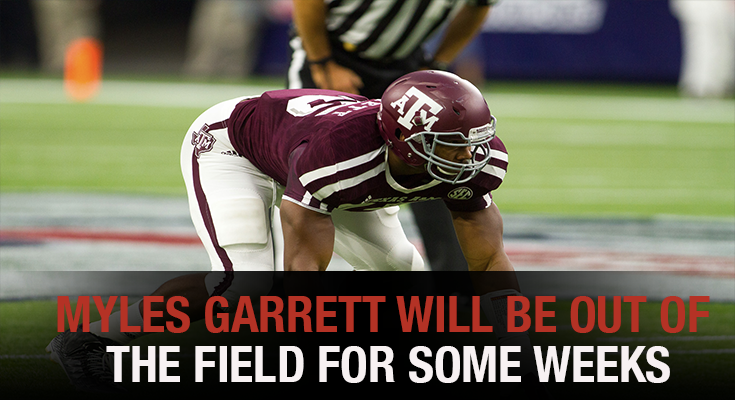 On Thursday, the Cleveland Browns announced their player Myles Garrett will be out of the field because of an ankle injury. This was supposed to be the year of the player, as in 2017 he was the first pick of the NFL draft. The lineman has a high-ankle sprain that will keep him out for a while. The news were reported by the Brown. They specified that he will be out for two weeks at least, and that later they will announced how much the player will need. An NFL corresponsal explained that the injury usually takes out the players between four to six weeks, depends on how fast is the recovery.
Get all the latest Betting and Sport News updates on your social media outlets.
On Wednesday, Garrett didn't finished the practice because of the pain. When he was healthy, in 34 games he racked 141 tackles with 7 fumbles and 31 sacks. Back then, he used to play with the Aggies in a collegiate level. He started having problems last year, when he racked 8.5 sacks. This stat was fault of the injury. The team offered him to rest, but Garrett decided he didn't want to. This was commented by Patrick Maks to the Browns official website. He said that the injury was one of the worst they had on the team, as the grown plate was fractured.
Check WagerWeb and find the best online betting site.
Injuries like this one usually has repercussions on the future if the person doesn't rest. In June, the 21-year-old also had a foot sprain during the Browns' minicamp practice. If Cleveland decide to act thinking on the player's future, they will have a plan for his recovery. Unfortunately, the Browns are currently on the bottom of the chart and now they are suffering a rebuilding process. The best decision will be to keep him resting so he can come back strong next season.