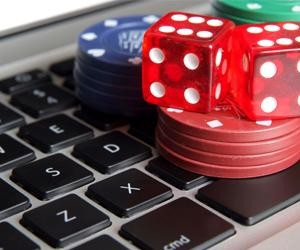 When it comes to playing poker, there are generally two different kind of games played. The first is a cash game. This means there is one table with individuals coming and going as they please. The second is a tournament, with often multiple tables going on at the same time. In large tournament play, there might be dozens of tables going on. While the general rules are the same in both cash poker and tournament poker, you are going to find there are slight variations, so it is essential to read up on the difference between you move from cash poker to tournament poker.
From Sportsbook, Casino Betting, Racebook Gambling, WagerWeb offers you the best online gambling options, check it now!
When playing in a cash poker game, you exchange your money for chips. You can come to the table with as much or as little as you want. Every player is going to come to the game with a different amount of chips. However, in a tournament, every player pays the same amount to enter the tournament and are usually given the same amount of chips so there is no advantage. There might be slight variations to the rule of how many chips a player receives in a tournament, but in general, every player receives the same amount.
With a cash game, you are able to quit at any time you decide. When you leave, you can then exchange your chips back into cash. However, this is not the same with a tournament. In tournament play, you sit at the table until either you are out of chips or you have won. There is only one winner in tournament play per table. Instead of cashing out, you are paid money based on your final position in the end of the tournament. The longer you last, the more likely you receive more money during the payout. If you are out of chips in a cash game, you are always able to buy yourself back in. However, once you are out of chips in a tournament game, you are out and done for the tournament completely.
During a cash game, the blinds are going to stay the same, no matter how often you play or how many hands you have played. It usually depends on the stakes, with higher stakes requiring a higher blind. However, in a tournament, the cost of the blind increases every set amount of time. This means, the blind might increase a set amount every 20 minutes or so. This is something you want to look into when going to the tournament as it can become very important in how you handle each bet and what you are able to do.
You should consider that there are some tournaments that do have a rebuy option. This means that after you have lost all of your chips you might have a one time option to buy back into the game (although some tournaments allow you to buy in as often as you want), as long as you do so within a set time limit (such as an hour).
Get all the latest Betting and Sport News updates on your social media outlets. Find us on both Facebook and Google+!