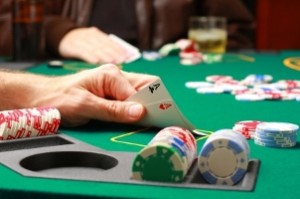 Multi-tabling is a method of playing online poker in which you participate on multiple tables simultaneously. Many recreational poker players choose to multi-table because it's more fun and if they are skilled then they can also increase their profits over time. Professional players will mass multi-table in order to maximize their profit per hour rather than seeking a particular rate of return on their investments.
In general, your goal during a session of multi-tabling should be to minimize the amount of different factors coming into play. When you have to think about strategic differences every time you move from one window to the next, you're likely to experience problems and reduce your profitability.
From Sportsbook, Casino Betting, Racebook Gambling, WagerWeb offers you the best online gambling options, check it now!
Methods of Multi-Tabling
Tiling
Tiling is considered to be the most popular method of multi-tabling. When you tile your table windows, you arrange them such a way so that they're adjacent to each other so that you can see each table in full with little or no overlapping. Most online poker rooms have re-sizeable windows to allow you to change the default size of the tables. How many tables you can fit onto your screen without any overlapping will depend on how easily you can view the tables – and of course the size of your monitor. Some online poker players like to play across multiple computer monitors but for the casual player a single monitor should be sufficient.
Tiling your poker tables means you get to see everything that's going on across all tables and this has some clear advantages.
Stacking
Stacking is usually the method of choice for players who play a very high number of poker tables simultaneously. Each table window is placed directly on top of the other windows so that they are all positioned in the same general area of your screen. When stacking be sure to check the preferences of your poker software and have it set to bring a window to the front of the stack when it's your turn to make a betting decision. Players who like to mass multi-table sit-n-goes of various types are most likely to use this method since many decisions in the game are more standardized and automatic than those of a cash game player.
There are advantages to stacking your tables. Firstly, unless you have a very large monitor, you can play on more tables simultaneously – and can increase the size of the tables. Also, since the active tables will pop up in the same position each time, you don't have to move your mouse cursor across your screen for each betting decision.
Reasons to play multi-table tournaments include:
Control your spending with fixed buy-ins that can start at absolutely nothing
Lots of players mean lots of prizes
A chance to qualify for big money tourneys for a fraction of the cost
Win trips to Europe or even Vegas to play big live tourneys
Choose from over 500 multi-table tournaments every day
The general concept of multi-tabling is that if you can be a winning poker player at one table, you might also be able to be a winning poker player at two, three, four, or many more tables simultaneously. Most online poker rooms have built-in features that facilitate multi-tabling and in this lesson we'll examine the two main methods and provided some strategy tips to help you maximize your profits.
Get all the latest Betting and Sport News updates on your social media outlets. Find us on both Facebook and Google+!