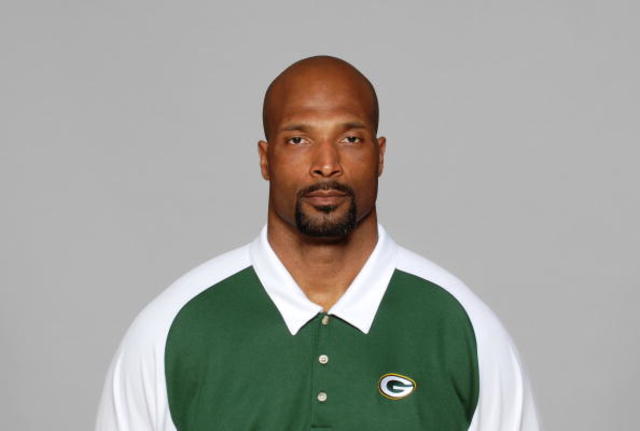 Joe Philbin wasted no time exercising his new authority as the Green Bay Packers' interim head coach.
Two days after replacing Mike McCarthy, Philbin fired associate head coach/linebackers Winston Moss on Tuesday night.
"We thank Winston for his contributions to the Packers over the past 13 years," Philbin said in a statement. "We hope for the best for Winston and his family moving forward."
Moss, a member of McCarthy's original coaching staff, was passed over in favor of Philbin for the interim coach role. As associate head coach in title the past four seasons, he could have been seen as being next in line when the Packers fired McCarthy. Instead, team president/CEO Mark Murphy promoted Philbin from offensive coordinator.
Moss' tweet Tuesday is not the first time his public communication has cast the organization in a poor light. So awkward were his media sessions at the podium the past couple of years that Moss was the lone assistant coach not made available to reporters this season.
Get all the latest Betting and Sport News updates on your social media outlets
A tweet authored by Moss earlier in the day, which criticized the Packers for firing McCarthy and the lack of accountability for quarterback Aaron Rodgers, probably didn't help matters.
"Ponder this," Moss wrote. "What Championship teams have are great leadership! Period! It's not the offensive guru trend, it's not the safe trend. Find somebody that is going to hold No. 12 and everybody in this building to a Lombardi standard! Period!"
McCarthy hired Moss to be his linebackers coach in 2006. He has overseen the development of all linebackers – both edge rushers and off the ball – the past five seasons.
"I have serve the Packers with all my heart and soul," Moss tweeted Tuesday night. "I've given it my all. no regrets!"
Moss was hired by McCarthy shortly after McCarthy assumed the team's head coaching vacancy in 2006 and was considered to be the head coach's right-hand man.
Check WagerWeb and find the best online betting site.