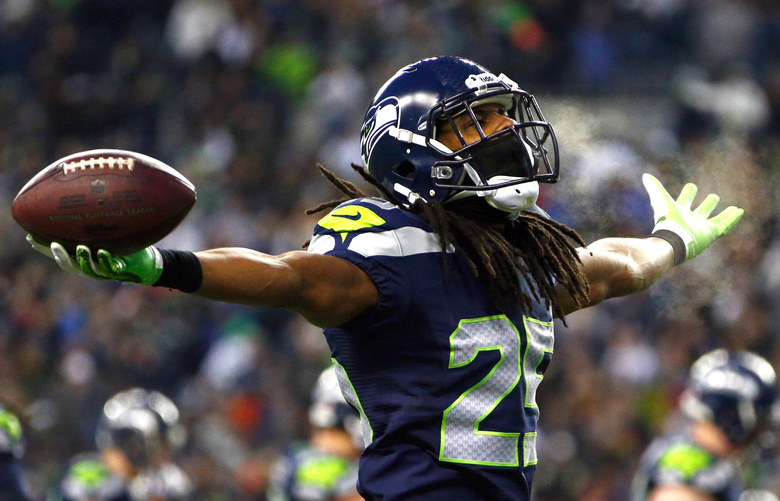 Seahawks coach Pete Carroll confirmed that he's been in communication with Richard Sherman, but stated a reunion with the former All-Pro cornerback isn't currently in the works.
"That's not one of our thoughts right now that we're going out and getting another guy at that spot, but we're going to keep looking," Carroll said Saturday, after the Seahawks took Oklahoma CB Tre Brown with one of their three draft picks.
"We're not going to stop looking and we're going to compete. So in that sense, I leave everything open and that's just one of them."
The 33-year-old Sherman is a free agent after spending the past three campaigns with the San Francisco 49ers.
In an interview with ESPN's Stephen A. Smith on Friday, he said a return to San Francisco isn't out of the question and listed the Seahawks, New Orleans Saints and Las Vegas Raiders as other teams with which he's had communication.
Get all the latest Betting and Sport News updates on your social media outlets.
"I've got to wait through this draft process," he told Smith. "Obviously, the first round, a lot of teams got corners, some teams didn't get the corners they wanted and I think once this draft process completes my phone will ring a little more with people who expected to get a guy and didn't get the guy they wanted. I'm not as in control as I was. At 33, it's just like, it doesn't matter what you put on tape."
Sherman suggested that his age is the reason he's unsigned
"It doesn't matter accolades you have, what you put on tape, the numbers — it's just age sometimes. So I've just got to continue to stay in shape, continue to stay ready … I'm being patient and doing everything I can."
Sherman made four Pro Bowls and was named a First Team All-Pro in three of his seven seasons with Seattle, rising from a fifth-round pick in 2011 to become a key member of the defense that led the Seahawks to their lone Super Bowl championship and a close repeat the next year.
He suffered a torn Achilles in 2017 and was released that offseason with one year left on his contract. The 49ers then signed him to a three-year deal that just expired.
Sherman made his fifth career Pro Bowl in 2019 but missed 11 matches last year with a calf injury.
Check WagerWeb and find the best online betting site.