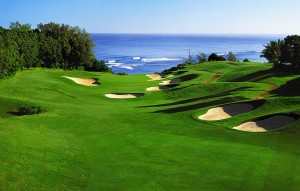 Check WagerWeb and find the best betting site!!!!
How you manage your bankroll will have a significant impact on how well you financially survive streaks of bad luck or bad play, but it also affects how well you manage to keep the right focus in order to play at your best.
The goals of having good bankroll management are:
Maintaining a healthy bankroll during streaks of bad luck or bad play
Allowing yourself to focus solely on playing at your best and getting better
From Sportsbook, Casino Betting, Racebook Gambling, WagerWeb offers you the best online gambling options, check it now!
Bankroll Minimum Limits
| | |
| --- | --- |
| Poker Variant | Number of buy-ins |
| Cash Games | 50 buy-ins |
| Multi table tournaments | 150 buy-in |
| Sit and Go tournaments | 100 buy-ins |
| Double or Nothing tournaments | 50 buy-ins |
| Heads Up tournaments | 50 buy-ins |
| 18-man tournaments | 90 buy-ins |
| 45-man tournaments | 100 buy-ins |
Here are some tips to help keep your bankroll in the black.
Avoid Betting Systems
Page after page of bad bankroll management advice exists, most of which suggests that gamblers should increase their bets when they're winning and decrease them when they're losing. These betting systems go by different names and some have slightly different features, but they're all basically the same.
Flat Betting
Bet the same amount for each play.  "Chasing" or increasing bet size based on your last bet is not recommended.  Over time, you may hear about various systems where you increase your bet size "knowing" that you are due to win sooner or later.  In general, these systems don't work.
Reason for Betting on Sports
How much your maximum bet is? The answer depends on your reason for placing sports bets. Different bettors are looking to accomplish different goals – some of us are just looking for cheap entertainment, while other gamblers bet on sports for a living.
Unit Size
You should think about the type of investor that you are.  Are you aggressive or conservative?  Are you experienced or a novice?  The answers to these questions will help you to determine the size of your typical bet.  This is called your "unit" size.
Keep Track of Your Bankroll

Online sportsbooks take pride in the tools they offer their customers. Bankroll management tools built into various online sportsbooks can be your best friend.
Bankroll management is an easy concept to learn but a difficult one to keep in practice.
Get all the latest Betting and Sport News updates on your social media outlets. Find us on both Facebook and Google+!