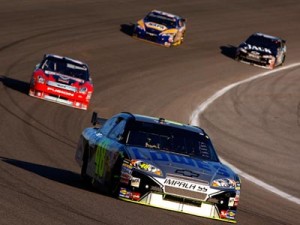 Check WagerWeb and find the best online betting site!!!!
NASCAR betting has grown in the United States while Formula One auto racing betting has grown in Europe and in other countries..
It is important for gamblers in Formula One auto racing betting to get their wagers in by the Thursday before a race. Sports gamblers get far better value for their sports betting bankrolls by betting early rather than late and depending on how well a gambler does in qualifying auto racing betting, he might even win money before the race begins- (sbgglobal.eu)
The most basic wager involves picking the winner of a race. Typically a sports book will list 20 or more individual drivers along with a field (all others) option, at various odds. Auto racing matchup propositions also are available, in which two drivers are paired against each other in a head-to-head wager, with a betting line on each driver set by the oddsmaker. The driver with the better finish in the race wins the matchup. -(vegas.com)
From Online Sportsbook, Casino Betting, Racebook Gambling, WagerWeb offers you the online gambling options
Rules at Wagerweb
Motor Racing
If a race or qualifier is postponed for any reason, all wagers will remain valid for 48 hours. After 48 hours all wagers will be canceled and the monies refunded.
The Official winner of the race shall be the winner of the race for wagering purposes; this includes all races which are halted prematurely for any reason.
In head-to-head matchups, both drivers must start the race in order for the wager to be considered action.
If a starting driver who has completed at least one lap is replaced during the race by another driver for any reason, the starting driver will be awarded the finishing driver's position at the end of the race.
Formula 1: The start of any race is defined as the signal to start the warm up lap. Drivers must start the race in order for wagers to be considered action.
Get all the latest Betting and Sport News updates on your social media outlets. Find us on both Facebook and Google+!