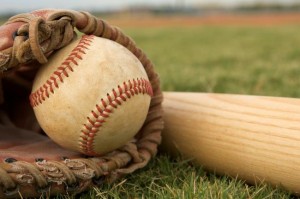 Check WagerWeb and find the best online betting site!!!!
We know how much you love to be ton Sports, especially we know how much you live to bet on MLB Baseball.
We want to make this easy for you, so check out rules and start winning!!!
For all side bets, a game is considered official after five innings of play (four and a half if the home team is winning). Thereafter, if a game is canceled or suspended the winner is determined by the score after the last full inning of play. If the home team scores to tie or takes the lead in the bottom half of the inning, the winner is then determined by the score at the time the game is canceled.
When betting on totals and/or run-lines the game must go nine innings (eight and a half if the home team is winning). Extra innings are included in the final totals. Listed pitchers must start the game. In case of disputes the ruling made by "The Mirage" sports book in Las Vegas will apply.
All postseason games (Wild Card, Divisional Series, Championship Series, World Series) are not considered official until a winner is declared. If a post season game begins and then is delayed to a later date, all wagers will have action with the final score being graded as the official result.
All Non US Baseball games Top Team is home unless specified.
From Online Sportsbook, Casino Betting, Racebook Gambling, WagerWeb offers you the online gambling options
First 5 Innings:
Once 5 full innings have been completed, all wagers on the first half (5 innings) will stand.
A game does not have to go 9 complete innings, nor does a game need to be completed for the bet to be graded as the bet only covers the first five innings. Whatever occurs after five innings have been played is not relevant to the bet.
If a game does not go five full innings, all first-half wagers will be canceled. If the game should be deemed officially over after only 4½ innings, all first half wagers will still be considered no action.
No parlays between sides and totals in the first five innings are allowed.
All first-half wagers must list both pitchers. If either listed pitcher does not start, all wagers on the first half will be canceled.
Second Half:
For wagering purposes, second half is considered to begin at the top of the 6th inning; regardless how many extra innings are played. To be official teams must play at least four full innings, or three and a half innings if the home team is leading.
Action:
No wagers are canceled for a listed pitcher change. If one of the original pitchers listed does not start the game (throw the first pitch of the game, not counting warm-ups), there will be a new line and the price on your play will be automatically adjusted.
List One Pitcher:
If the pitcher you specified does not start the game, you have "No Action". Whether or not the other pitcher listed starts the game is irrelevant.
List Both Pitchers:
Both pitchers listed need to start the game. If either or both pitchers do not start the game you have no action.
MLB 3 WAY BETTING
3 Way Betting is very similar to soccer 3 Way Betting. Customers can bet on either team or the draw. This is based on regulation or 8.5 to 9 innings. After 8.5 innings with the home team winning or 9 full innings this wager is graded with the team with the most runs scored as the winner. If the game is tied after 9 full innings the draw is the winning bet. Extra innings are not included in this wager type. Games that do not go at least 8.5 innings will have NO ACTION.
Totals And Run lines:
Both pitchers are automatically listed (both must start for action). This is the only way you can play totals and run lines. If either or both pitchers do not start the game you have "No Action".
Regular Season Baseball Series Wagers:
Wagers on baseball series are based on the first three games played of each series.
At least two of the first three series games must be played for wagers to have action.
If only one of the first three games is postponed or canceled, series wagers stand as written.
If two of the first three games are postponed or canceled, all wagers on that series will be graded as no action and all monies refunded.
A called game will count toward a series wager provided it is officially declared a regulation game.
Pitchers cannot be listed for series wagers; all wagers will have action regardless of the starting pitchers.
Grand Salami:The Grand Salami will be decided by the total runs scored in all games scheduled in the given league for the given day. All scheduled games must be official and complete to be considered for the Grand Salami total. If any scheduled game is canceled or stopped, all wagers on the Grand Salami will be canceled. All wagers will have action regardless of the starting pitchers.
All MLB preseason games will be graded the same as regular season MLB games.
For wagering purposes, the bottom team is considered the home team.
Regardless of their starting/completion date, NCAA baseball tournament, NCAA softball tournament, international tournament and youth league tournament games have action with the final result score.
Any baseball, softball, or little league game ending early as a result of a mercy rule will have action on all wagers (unless otherwise noted).
Japanese Baseball: if a match is declared a draw, all bets are valid, side bets will push.
In Mexican Baseball, a double header game may be scheduled for 7 innings only. For grading purposes, we will consider 7 inning games final when played as part of a double header.
Don't miss our special articles about Texas Hold'em and blackjack, become the best Get all the latest Betting and Sport News updates on your social media outlets. Find us on both Facebook and Google+!